Meat Marinade
From Abigail's Hotel in Victoria, British Columbia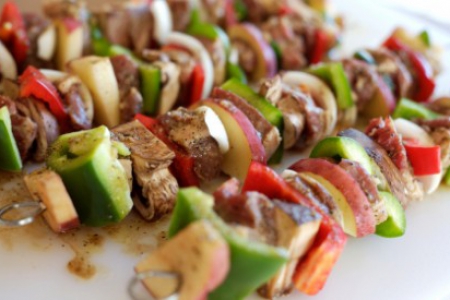 Barbeque season is finally here and Chef Matt from Abigail's Hotel has kindly agreed to share his favorite meat marinade recipe. Perfect for adding moisture, tenderness and flavor, this is one marinade that does it all!
Ingredients
2 - 12 Scotch Bonnet Chillies (amount of peppers determines the heat)
1 Onion
4 - 5 Shallots
2 bunches Spring Onions
1 cup flat leaf Parsley
4 cloves Garlic
1 tbs fresh Ginger
3 tbs Salt
2 tsp Thyme
2 tsp All Spice
1 tsp ground Black Pepper
1/2 tsp Nutmeg
1/4 tsp Cinnamon
1/8 tsp Cloves
1/4 cup Lime Juice
3 tbs Soy Sauce
2 tbs Oil
1 tbs Brown Sugar
2 tbs Water
Directions
Puree all the ingredients very well in a food processor Add your desired meat - Chef Matt highly recommends Pork Tenderloin Let sit overnight. Cook and enjoy!
Filed in: Salads & Dressings