8th Annual Catalina Spring Art Fair and Craft Festival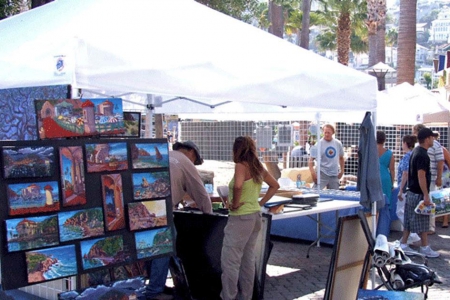 Friday, Apr 14, 2017 - Sunday, Apr 16, 2017
In Catalina, CA
Easter Weekend. Located on Crescent Avenue, along the waterfront, this three day art fair features local and mainland artists, crafts, musical entertainment, kids activities and more. Catalina Art Association.
Attend this event by staying at:
Avalon's premier boutique inn was constructed with meticulous detail and a distinctively Californian Craftsman style. Hand-crafted mahogany, etched slate, stained glass and hand-made tiles have been integrated into the classically designed building. Custom...