Surrounded by towering mountains, Moose Pass is a beautiful Alskan town nestled on the shores of Trail Lake in the heart of the Kenai Peninsula.
Moose Pass has a wonderful warm community, guide services, flight-seeing, a restaurant and shops making it a the perfect location for a vacation respite no matter what you are looking for.
Unique Places to Stay in Moose Pass
The finest bed & breakfasts, boutique hotels and country inns located in Moose Pass, Alaska.
Upcoming Events in Moose Pass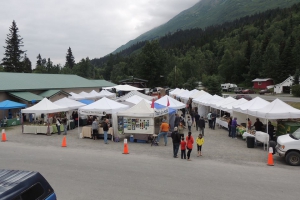 Friday, Jun 22, 2018 - Sunday, Jun 24, 2018
In Moose Pass, AK