Winter Spa and Wellness Package
Come relax, rejuvenate and revive with a two night stay.
Included in your stay:
- Choose from two fun and unique spa treatments at Mount View Spa. Either the couples Revitalizing Oxygen Enriched Bath or the Himalayan Salt Sauna Ritual with a DIY scrub and facial mask.
- Two 60 minute phone sessions with Coach Page. She will inspire you to nurture your passions, define your unique strengths, talents and personal gifts bringing more harmony and balance into your life.
Please contact Mount View directly to book spa treatments prior to your arrival, 707-942-1500 and page@pagemonte.com for your 60 minute phone session. Entire Package 625 plus room tax
Book this special today by calling Cottage Grove Inn at 1-800-799-2284 or simply book online
Sunday-Wednesday check in, two night minimum required, spa treatments must be booked in advance. At least 24 hour cancellation needed on Spa treatments. 18% gratuity is added at time of check in on all spa services. Guests are welcome to adjust gratuity % by simply talking to the front desk upon checkout. Valid December 4th through March 23rd. Black out dates Dec. 25-Jan.2 & Jan. 15 & 16 , Feb.14 & Feb. 19 & 20, Cannot be combined with any other offers.
Call 1-707-942-8400 for more information.
Enjoy this special at: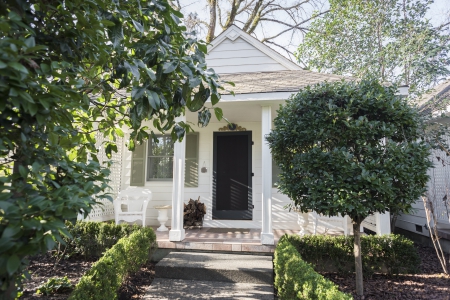 Experience Napa Valley's laid-back luxury in your private resort cottage nestled amid tall trees and lush landscape at Cottage Grove Inn. Tucked into the picturesque wine country village of Calistoga, this tranquil setting is just a short stroll...