Activities Desk
We operate an activities desk at the Inn and can get you pointed in the right direction with regards to some of the great adventures you can experience on the Big Island PLUS we can save you 10% on most activities. Helicopter Tours, Zip Lines, Lava Adventures, Caving, and more. Simply email or call us with your requests and the dates your interested in and we'll do the rest.
Here are some of our partners to help insure you have a unique and exciting Hawaiian vacation:
Blue Hawaiian Helicopters
Paradise Helicopters
Hawaii Forest and Trail
KapohoKine Adventures - Zip Line
Akaka Falls Zip Line
Lava Tours
Call 1.808.935.6789 for more information.
Enjoy this special at: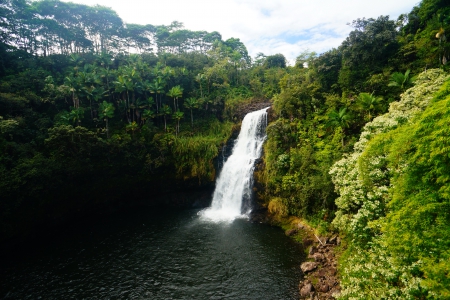 Built exclusively as a B&B, Kulaniapia is a group of 3 buildings of Asian architecture that include: The Residence, Harmony, and the Pagoda Guest House. All guest rooms have private, marble clad baths, free wireless internet, and most rooms have private...