Unique Inns Search
Find your Unique Inn using the search options below.
Specials
The latest exclusive offers and vacation packages available at Unique Inns. Fun ideas, great savings, memorable experiences! To find inns with specials in a specific region please use the search form on the left.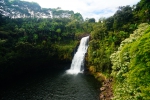 Last Minute Deal
Activities Desk
We operate an activities desk at the Inn and can get you pointed in the right direction with regards to some of the great adventures you can experience on the Big Island PLUS we can save you 10% on most activities. Helicopter Tours, Zip Lines, Lava Adventures, Caving, and more. Simply email or call us with your requests and the dates your interested in and we'll do the rest.
Here are some of our partners to help insure you have a unique and exciting Hawaiian vacation:
Blue Hawaiian Helicopters
Paradise Helicopters
Hawaii Forest and Trail
KapohoKine Adventures - Zip Line
Akaka Falls Zip Line
Lava Tours
Book this special now:
Call 1-808-935-6789 or visit
www.waterfall.net
Last Minute Deal
Return Discount
The Inn at Kulaniapia Falls appreciates your business and wants you to come back - as family! Once you have visited Kulaniapia, you are family... and part of their Ohana. So, honoring that return visitors are given a 10% discount. This applies to those who have booked their reservation directly with the Inn either by calling or by using the Inn's website.
Book this special now:
Call 1-808-935-6789 or visit
www.waterfall.net
Want to receive the latest specials by email each month? Subscribe to the Unique Inns Mailing List