Mistletoe Madness: Twisp's Annual Shopping Night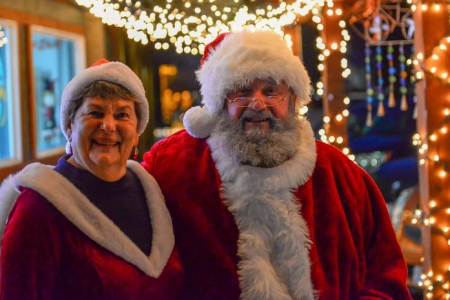 Friday, Dec 3 - Saturday, Dec 4
In Twisp, WA
WHEN: Friday, 12/3 @11am-7pm (potential Saturday, TBD)
WHERE: Downtown Twisp
Here's all the festive fun you'll find that Mistletoe Madness has in store:
• Holiday Gift Haven
Businesses all throughout downtown Twisp and TwispWorks will be open normal business hours to offer discounts, drawings, and plain ol' holiday cheer. There's no better place to find local fare, from wine to chocolates to pottery and paintings. You'll find everything you need on your wish list! (*Masks required*)
• Outdoor Winter Market
For the first time ever, Twisp will close off Glover Street between 2nd & 3rd Avenue for an Outdoor Winter Market lined with vendors, many of which were unable to participate in the annual Christmas Bazaar due to COVID-19 restrictions. While the vendor count is still TBD (stay tuned!), past Bazaars have included photography, jewelry, quilts, honey, pottery, handmade vinegar, chocolates, clothing, wreaths. mittens, books, paintings, & much more! (*Masks required*)
• Local Music
Hark the [Local Radio] sings! It may be cold outside in December, but Twisp's local radio station KTRT The Root 97.5 FM will warm up your holiday spirit with its merry tunes. Listen in during your street-side strolling and you'll hear all about the local sales, specials and products available all throughout Twisp.
• Gear up For The Holidays at TwispWorks!
Fa La La La La Low along to the TwispWorks campus at the south end of Twisp's main street for even more music, food and holiday cheer.
Attend this event by staying at: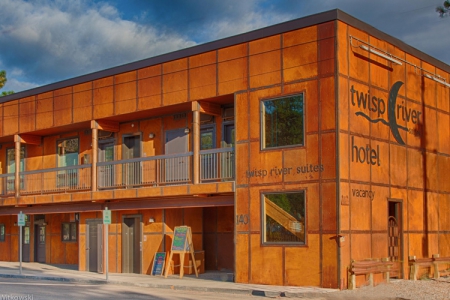 In the heart of Twisp, on the banks of the Twisp River, just a stroll away from art galleries, quaint shops, terrific restaurants, and world class recreation. You have discovered your home away from home.