Same Day Stay Rate (November to February)
You must call after 1:00PM on the same day as intended check-in and ask for the Same Day Stay Rate. (Sundays are an exception where you may call any time during the day and we suggest in the morning.)
New bookings only.
Any available room.
Limited availability on Sunday (we may not have the room clean if you call in the afternoon.)
Call to book: 509-302-0390 (Alan's cell), 509-302-8010 (Deanne's cell), or the office 509-394-0211.
PLEASE NOTE: You can NOT use discounted gift certificates to pay for a room on this package.
Our suggestions if you want a SAME DAY STAY RATE booking:
Call immediately at 1:00PM.
If no answer, keep calling both numbers until we do answer.
Leave a message. (We will call you back but understand that any person who got through before you may already have the room you were booking.)
It isn't a perfect system because there are no guarantees that the suite you want or that any suite, for that matter, will be available. Occasionally multiple calls for last minute stays, all close to 1:00PM, mean that someone else might beat you to the punch. But here are some advantages of SAME DAY STAY RATE booking:
Very budget conscious folks who can be spontaneous get the all the perks for less money.
You don't have to deal with a cancellation policy when you are not sure that your schedule will allow you to plan everything weeks in advance.
Surprise someone with a spontaneous action. Romance is often sparked by the exuberance of a bit of spontaneity.
Good luck! As we have more and more people requesting this, occasionally we have more calls than we have rooms. Please understand that we book the rooms in the order we take the calls--not the order that you may call in and catch us unavailable. (We were probably on the other line taking the same kind of call.)
One more thing. Don't be embarrassed about calling for a discounted SAME DAY STAY RATE. We love to fill the rooms. An empty room does neither of us any good. As more and more people choose this option, it will naturally drive the majority of people back to advance bookings, so it works for all of us.
Call 1-509-394-0211 for more information.
Enjoy this special at: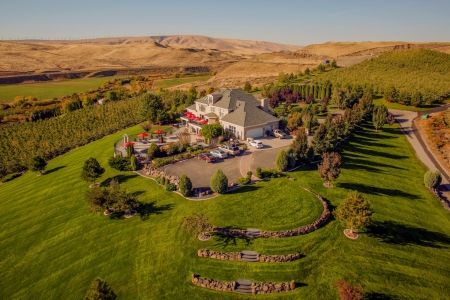 Cameo Heights Mansion is a romantic destination hotel near Walla Walla which provides guests with an intimate, boutique hotel experience unlike any other. Distinctively situated in a quiet, country setting, our luxurious mansion is the perfect vacation...