Unique Inns Search
Find your Unique Inn using the search options below.
Extraordinary Country Inns, Bed & Breakfasts & Boutique Hotels in the North American West and Hawaii. Unique Inns are selected with the traveler in mind.
Whether in search of fine dining and wine-tasting, shopping, sports, wilderness adventure, or some of the most spectacular sightseeing in the world, Unique Inns is your resource for west coast accommodation.
Located in British Columbia, Washington, Idaho, Oregon, California and Hawaii the Inns represent great value and the finest these regions have to offer.
Each inn is independently owned and operated, making each . . . truly unique.
» Browse the list of unique inns or view the map
Latest Blog Posts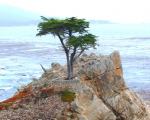 Monday, April 4, 2016
Nestled among mythical forests on one of the worlds most beautiful and famous coastlines, Pebble Beach offers a huge variety of grand recreation. From hiking trails, to horseback riding and of course golf! - there is truly something for everyone to love.

---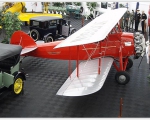 Monday, March 21, 2016
The Bird Aviation Museum and Invention Center offers a world-class educational experience centered around the themes of Aviation and Innovation.

---
| | | |
| --- | --- | --- |
| Unique Bed and Breakfasts | Boutique Hotels | |
For travellers who insist on the extraordinary...