A destination unto itself, each suite is elegantly & elaborately designed with an international flair.
On a path less traveled, off US Highway 12, between Kennewick and Walla Walla, Washington is a gem of an inn – Cameo Heights Mansion. A destination unto itself, proprietors Deanne and Alan Fielding's creation is an unexpected find: an amazing couples' retreat sitting above a 400 acre vineyard and orchard.
Featuring seven stunning suites, individually designed and appointed in different themes from English Tudor to Asian, guests often are unwilling to leave to explore Eastern Washington's wine country.
The Vine, Cameo Height's restaurant with its open kitchen provides outstanding regional cuisine in keeping with the Inn's originality and focus on the guest experience.
Amenities include: Air-conditioning, Breakfast included, Business friendly, Conference facilities, Corporate rates, Exercise facilities, Fireplaces, Internet access, Pool, Spa services, Wedding facilities, Whirlpool tubs
Contact Information
For reservations call 1.509.394.0211
Phone: 1.509.394.0211
info@cameoheights.com
Innkeeper: Alan & Deanne Fielding
Are you a Unique Inns Rewards member?
Earn $20 every time you stay with Cameo Heights Mansion!
Learn More
Location & Directions
Traveling on Highway 12 Exit halfway between mile marker 312 and 313 midway between Pasco and Walla Walla by making a North turn off Highway 12 onto Oasis Road (private road) and continue traveling approximately 1.2 miles. (If you are approaching the exit from the West, it will be a left hand turn against opposite traffic in the middle of a sweeping turn on the highway. After exiting hwy 12, you will cross the Walla Walla river, a railroad and a cattle guard on the way. After passing the cattle guard, driving a short distance will bring you to a full right hand 90 degree turn. Ignore the immediate steep left hand fork and continue straight ahead. In about 3/4 miles you will see the pink brick Mansion as you climb a gradual rise in the road. In the entry way between two imposing lava rocks, in front of the tall rock on the left hand side, you will see a sign with the house number 1072.
Photo Gallery

Cameo Heights Mansion: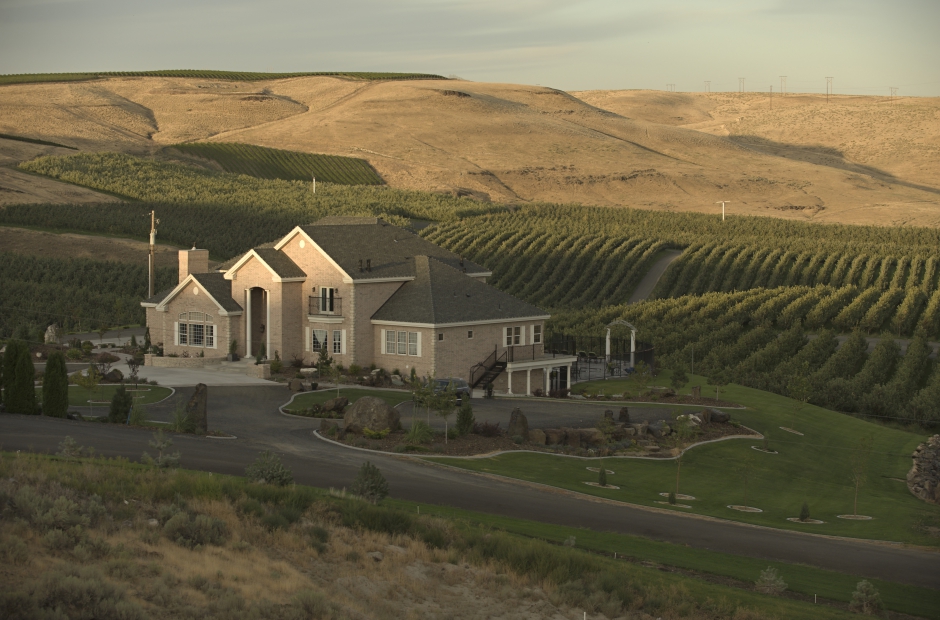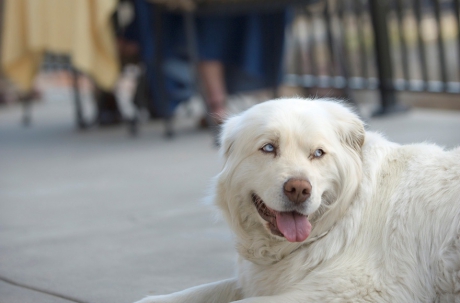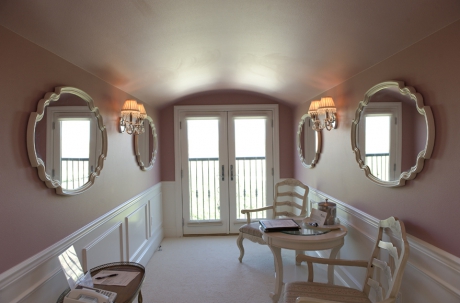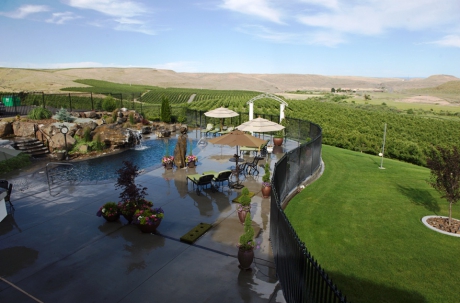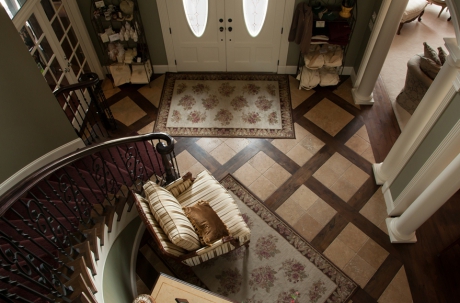 Accommodations: Amenities include a swimming pool, hot tub, Free WIFI, Splendid view of Walla Walla river valley & "Tuscan" hillsides, dedicated movie room with 100" screen, Cain & Cain surround sound speakers, Blu Ray DVD player (and free popcorn!), library of nearly 170 DVD's & Blu Rays, white table cloth fine dining in "chef's table" kitchen (by reservation), dinner and breakfast, at your request, can be served intimately in your suite, pampered attention throughout your stay, exercise room, baby grand piano, fire pit (and free s'mores!), horseshoe pit, ping pong, tetherball, hiking, free orchard / vineyard tours, guest refrigerators in hallways and hospitality area stocked with soda pop, juices, mocha & ice cream.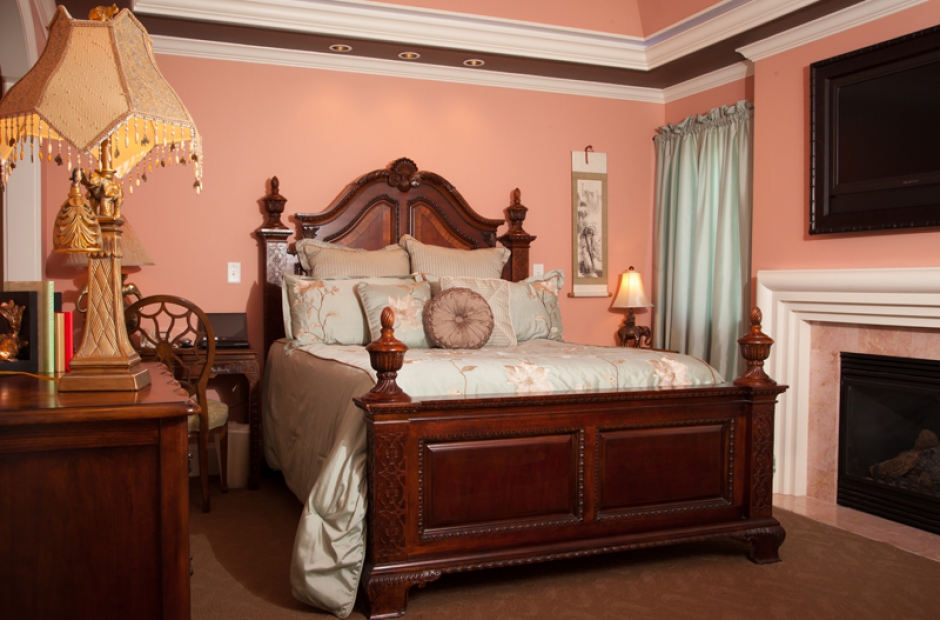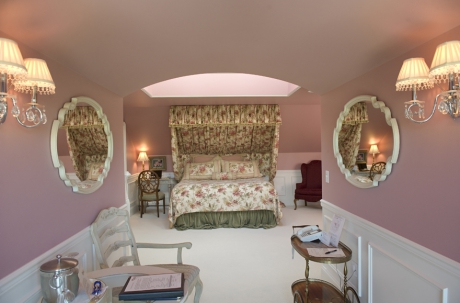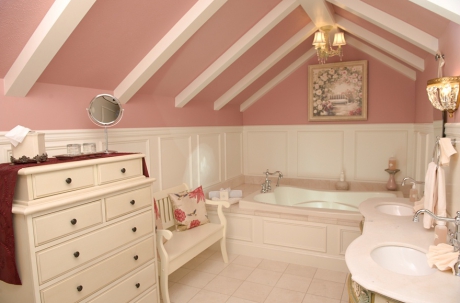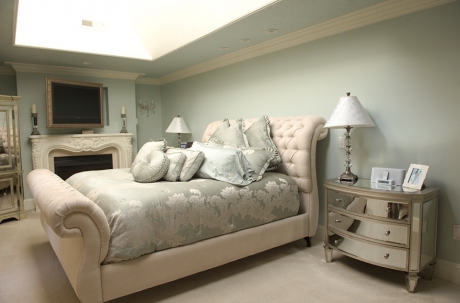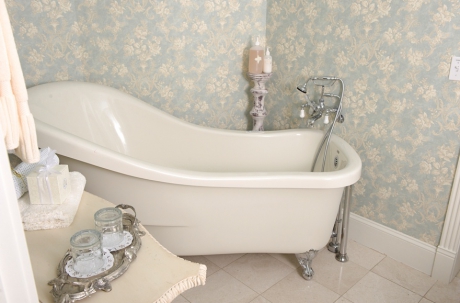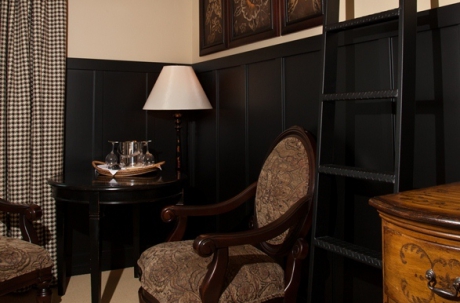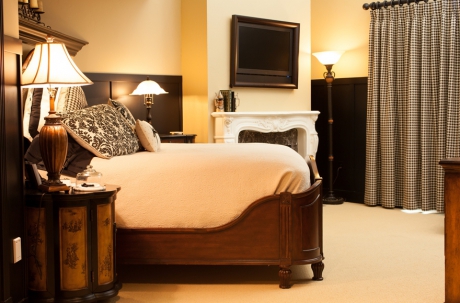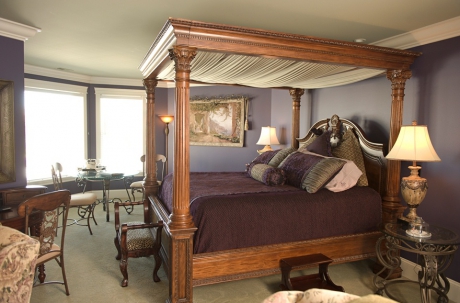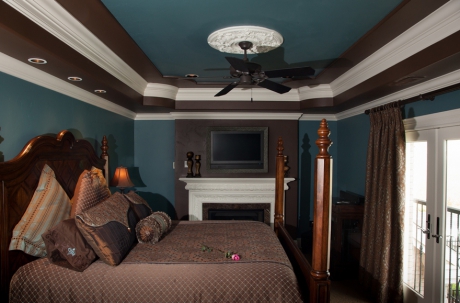 Dining: Dining services at Cameo Heights Mansion 8:00AM every morning: "Wake Up Service" (morning coffee and homemade Danish) 9:00AM every morning: Fruit and hot meal in The Vine dining room 5:00PM to 8:00PM Tuesday-Saturday: Fine dining at The Vine, our on-site restaurant 0:00 to 24:00 Every day: Fully stocked refrigerator with soft drinks, juices, water, and ice cream.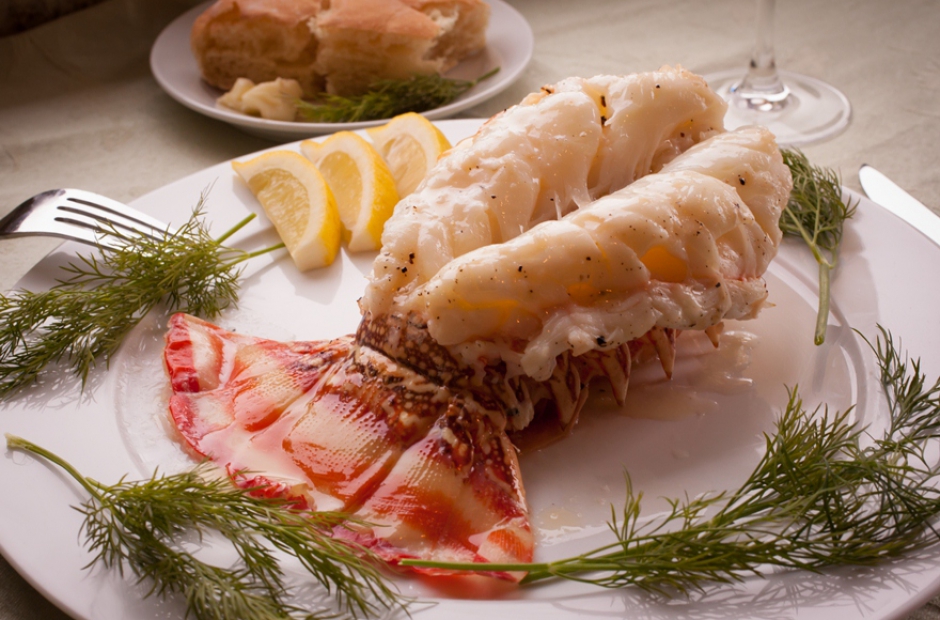 Activities: While you're staying at Cameo Heights Mansion you can choose from the many activities available right here at the bed and breakfast, or they can point you to nearby Washington wineries, historic sites and much more.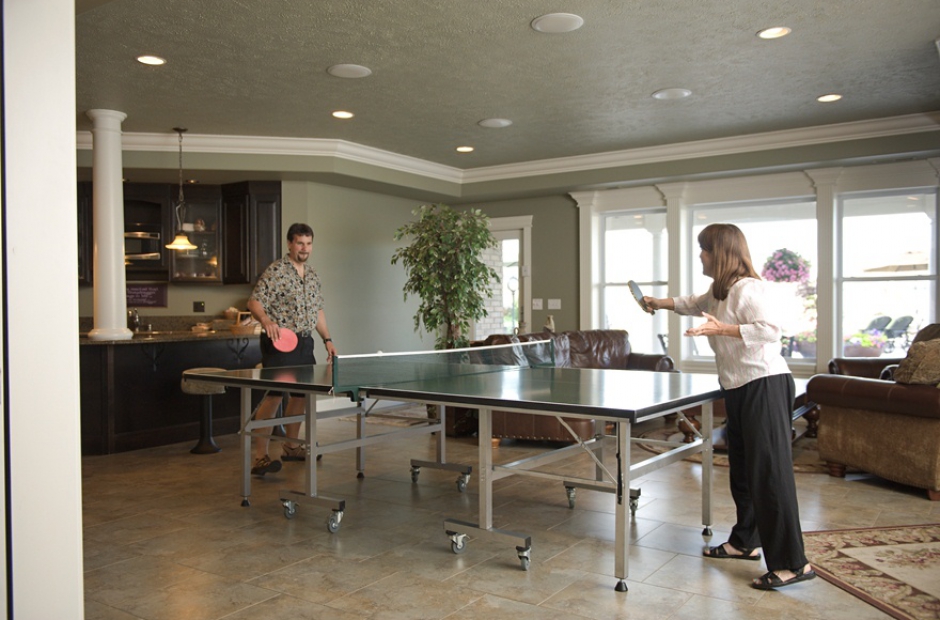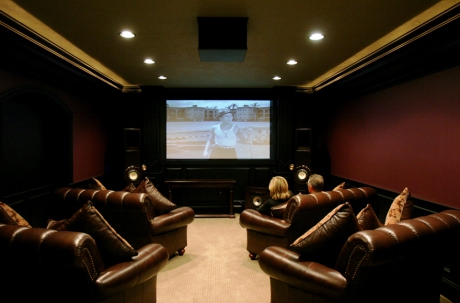 Specials & Packages
Includes: A round of golf for two at Wine Valley Golf Club $20 discount/couple on weekends Unlimited range balls Each couple or pair of golfers may choose one of the following gifts from our Cameo Heights Gift Shop (up to $20 value / gift): Monogramme...
You must call after 1:00PM on the same day as intended check-in and ask for the Same Day Stay Rate. (Sundays are an exception where you may call any time during the day and we suggest in the morning.) New bookings only. Any available room. Limited availability...
Includes: 2 nights in the Asian Suitecouples-poolside-massage Couples massage Poolside pedicure, manicure and facial for her Bottle of bubbly by the pool Seven-course wine tasting candlelight dinner on the veranda overlooking the Walla Wal...
Includes: 18 holes for two with cart year round at Wine Valley Gold Club Golf visor or golf towel for each golfer Cheese and Fruit Plate in suite upon arrival Three hour wine shuttle tour of outstanding Walla Walla Valley wineries Dinner for two at Ca...