The "Tiffany diamond" of Carmel, this antique laden Inn surrounds a magical stone courtyard.
The Vagabond's House, an English Tudor Styled Inn, is nestled in the heart of the village of Carmel-By-The-Sea. This Carmel Bed and Breakfast has earned its place as the most delightful Boutique Inn on the Monterey Bay Peninsula. Your memorable stay in Carmel begins as you walk up to the front steps of this B&B Inn and enter an atmosphere that seems almost magical. Carmel is located on the southern edge of the Monterey Peninsula, long enjoyed as a retreat for painters, poets, actors, and other artists seeking inspiration by the sea. The best of specialty shopping and a perfect white sand beach punctuated by Comstock cottages and ancient cypresses define Carmel.
The Vagabond's House now has new cloud-comfy beds that begin with a Serta pillow-top mattress, topped again with feathers, crisp sheets, down comforter and down pillows (non-feather option available on request). Our new towels are thick and soft. We still make our jam with fresh local berries! While at The Vagabond's House, sip California wine and meet fellow travelers while warming by the courtyard fire pit or lounging in our sitting room. Relax with Massage and body treatments in our Spa Studio. Read a book in the courtyard or just close your eyes and relax to the sound of our waterfall, surrounded by lush foliage and seasonal flowers.
The Vagabond's House Bed and Breakfast is located in the midst of Carmel's finest restaurants, unique shops and well-known art galleries and just blocks away from famous Carmel Beach. Our staff is available to assist with reservations and directions. The Vagabond's House, one of five Carmel Boutique Inns, is owned by Amanda LeVett and managed by Thomas Rogers.
Amenities include: Breakfast included, Fireplaces, Internet access, Pets welcome
Are you a Unique Inns Rewards member?
Earn $20 every time you stay with Vagabond's House Inn!
Learn More
Photo Gallery

Vagabond's House Inn: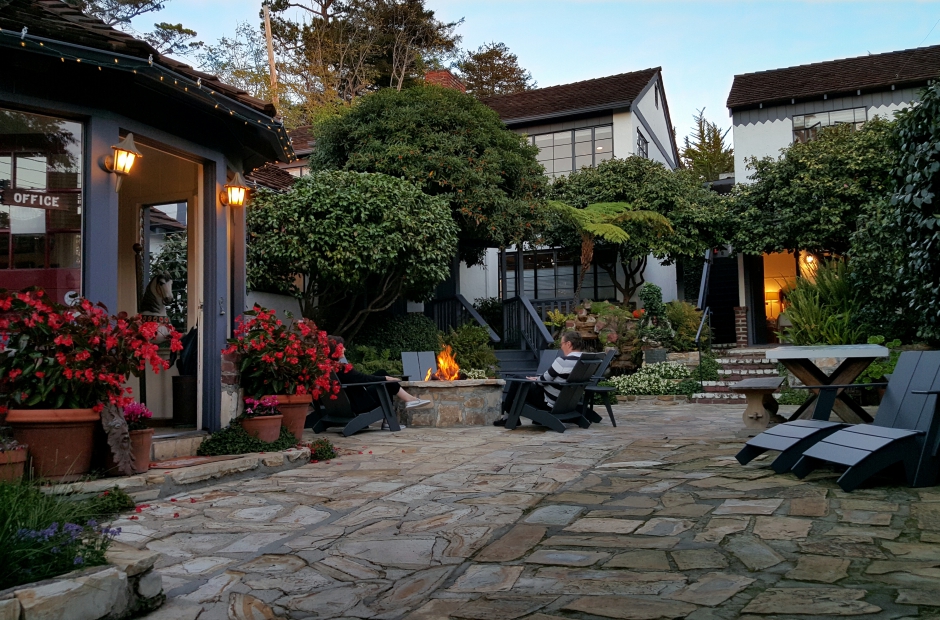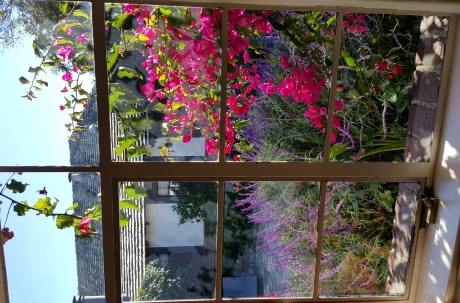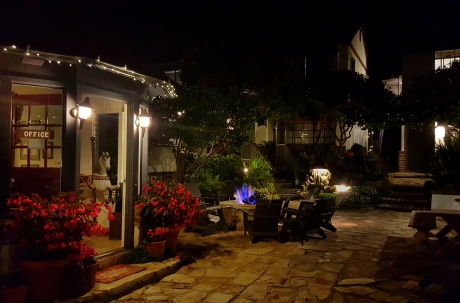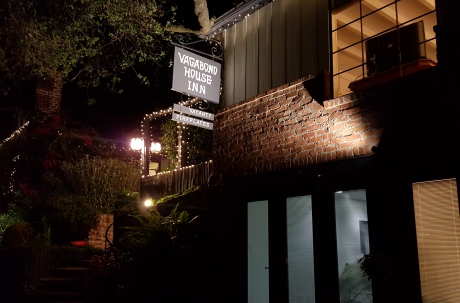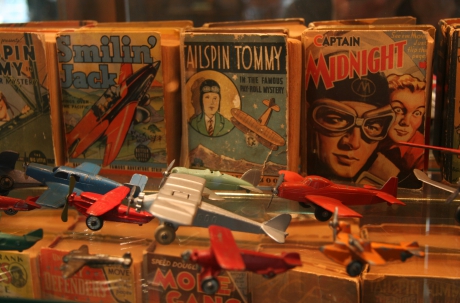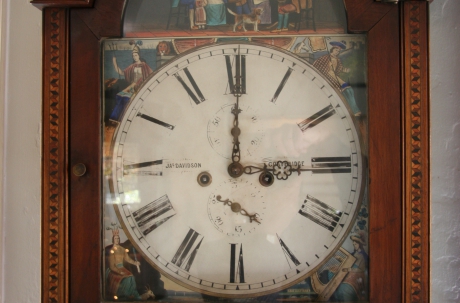 Accommodations: 13 guest rooms. Fireplaces, kitchens, phones, TV/DVD, Wi-Fi, Antique toy exhibit.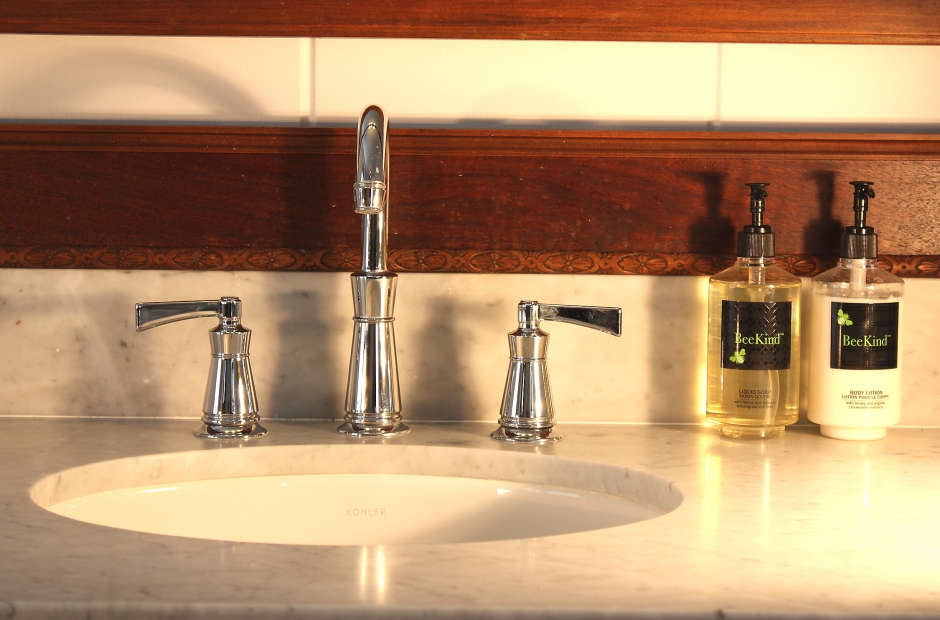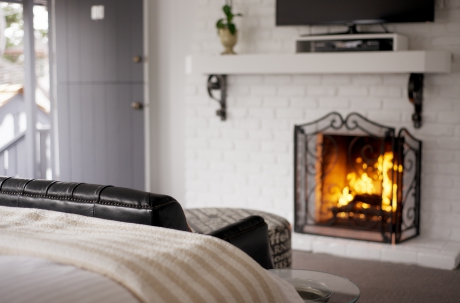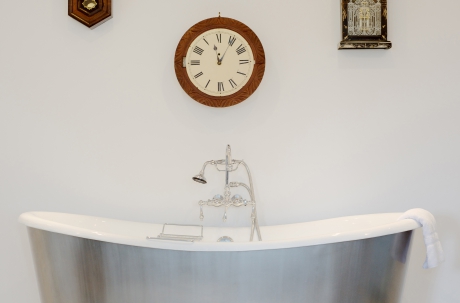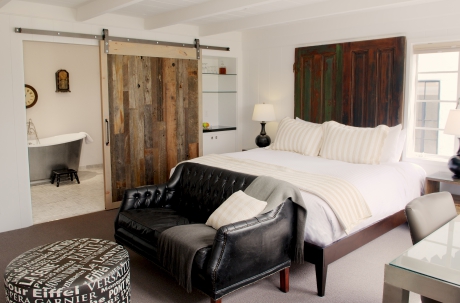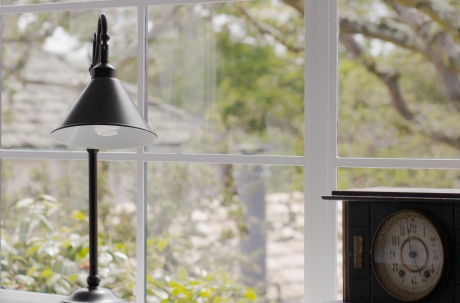 Dining: Extended continental breakfast served to guest rooms include house made jam from local berries, cage free eggs from our organic Farmer's Market; afternoon wine and cheese. Walking distance to some of California's finest restaurants and beautiful beaches.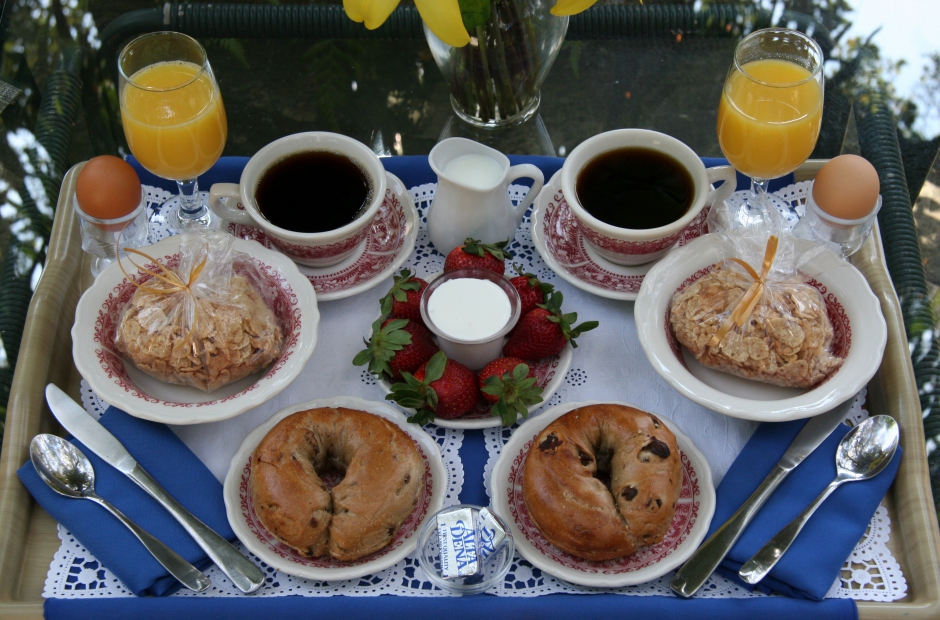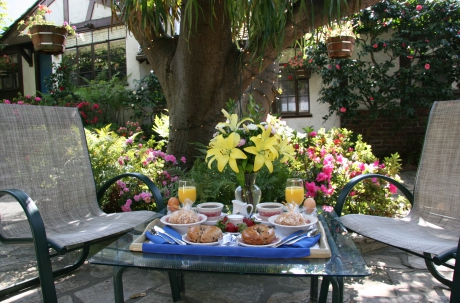 Activities: Located amidst of Carmel's finest restaurants, unique shops and well-known art galleries, close to the beach.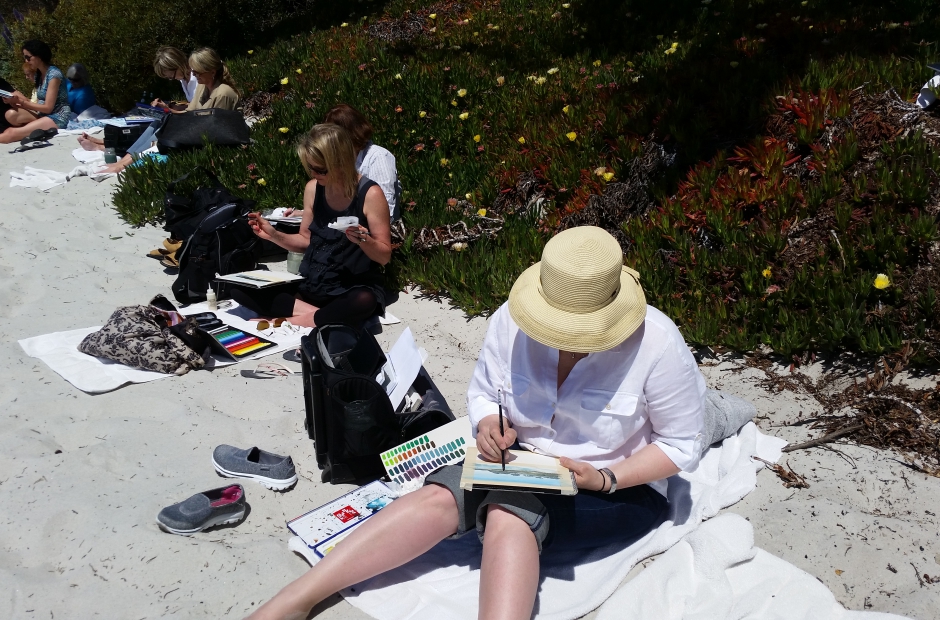 Specials & Packages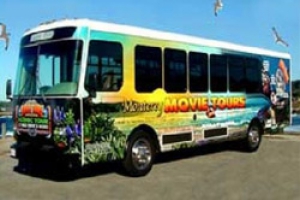 See the various connections between the Monterey Peninsula and Hollywood. Then enjoy dinner and Hollywood's classic cocktails at the Doris Day owned Terry's Lounge. Includes: Two Tickets to the Monterey Movie Tour http://www.montereymovietours.com/...