Ultimate Spa Sampler
Treat yourself and a loved one to the ultimate gift from the sea. Indulge the senses with two $90 Overleaf Spa Vouchers, two specialty teas (while at the spa), a bouquet of fresh flowers, a bottle of wine, gourmet chocolates, and an adorable dolphin massager with a bottle of Sense of Harmony massage oil to practice massage on each other. This package may be added to any room reservation.
Call 1-541-547-4880 for more information.
Enjoy this special at: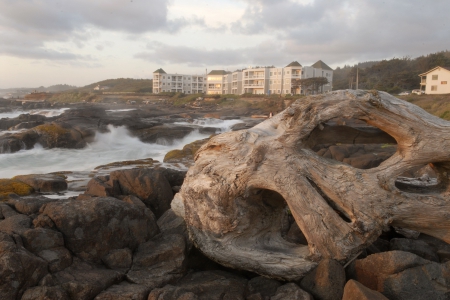 Overleaf Lodge sits above Oregon's rugged coast, with pounding surf and tide pools just a few feet from the Lodge. Accommodations offer spectacular ocean views, many from private hot tubs. Created by the Roslund family, the Lodge is an oceanfront haven...