Change the Way Your Team Works Together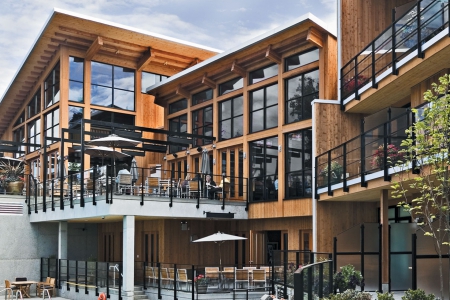 The Human Element is a 2 part workshop that consists of a blend of science-based instruments and interactive, experiential learning.
This foundational and comprehensive solution addresses the unspoken interpersonal issues in organizations and provides the basis for individuals and teams to increase their effectiveness in working together.

Part 1: Attend this 5 day public workshop for personal leadership, understanding how teams function, and how The Human Element approach can assist within your organization.

Part 2: This is a five day workshop designed to strengthen intact work teams.

What do people who have taken the workshop have to say: "Concrete solutions. Natasha's team has taken us from "just getting things done" to becoming a well-oiled machine. Absolutely invaluable. Thank you thank you thank you!" -V Foreman (Owner, Earthbox Foods)
Victoria's only five star ocean front resort, Brentwood Bay Resort's accommodations, aptly titled "OceanSuites" with spectacular ocean views, are beautiful and luxuriously appointed, complete with oceanfront patios, fireplaces, king beds with Italian...