Delicious & Healthy Granola Bars
From Abigail's Hotel in Victoria, British Columbia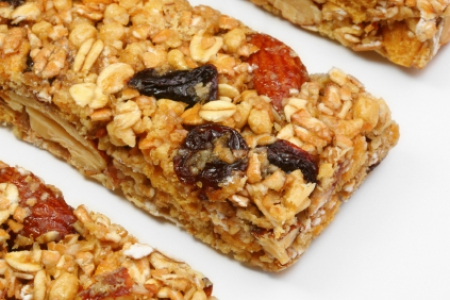 The nice thing about this recipe is you can substitute the coconut and chocolate for anything you prefer or keep them and add anything else, like whole almonds, cashews, dried cranberries, raisins and anything else you can imagine! Enjoy!!
Ingredients
2 & 1/4 whole oats
1 cup whole wheat flour
1/4 cup wheat germ
1/8 cup ground flax seeds (a coffee grinder works great!)
1 tsp cinnamon
1/2 cup 70% dark chocolate, chopped
3/4 cup shredded coconut
1 tsp salt
1 beaten egg
1/2 cup honey
1/2 cup applesauce
2 tsp vanilla
Directions
Preheat oven to 350 decrees F and grease a 9 x 13 pan Add the oats, flour, flax seeds, wheat germ, brown sugar, cinnamon, salt, coconut and chocolate until well blended Stir in the honey, apple sauce, egg and vanilla and mix until all incorporated. Press down into the pan and back for 30 minutes or until lightly browned.
Filed in: Appetizers & Snacks