Huevos Italianos (Italian Eggs)
From Wine Country Inn & Cottages in St. Helena, California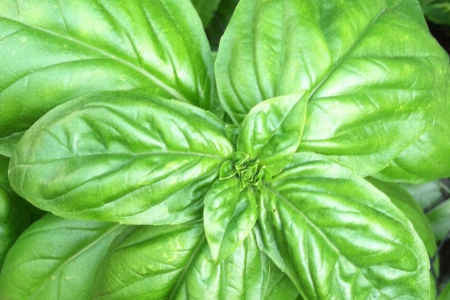 Basil? Eggs cooked in marinara sauce? Sounds a little strange, but it is divine! Hearty, delicious and perfectly spiced with fresh basil. This breakfast dish is a winner.
Ingredients
8 Anaheim chiles, seeded and diced, roasted fresh from a garden OR 1 7-oz can Ortega chiles, diced
5 cups Jack cheese, grated
2 cups milk
1 tsp baking powder
1 tsp fresh rosemary, chopped warmed marinara sauce (we suggest your homemade sauce)
12 eggs
8 tbls flour
4 tsp fresh basil, chopped
1 tsp salt
Directions
Beat eggs lightly, then add milk and flour, mixing until flour is absorbed. Stir in: baking powder, spices and salt. Stir in chiles and three cups of the Jack cheese. Pour mixture into a pre-sprayed baking dish. Cover evenly with remaining cheese. Bake at 350 degrees for about 30 minutes, until golden brown on top. Cool for 10 minutes, then cut into 8 or 10 even squares. *Note: some of the "puff" will go away as the dish cools. Top with a thin coating of warm marinara sauce and serve immediately.
Filed in: Eggs