Poppy Seed Bread
From Wine Country Inn & Cottages in St. Helena, California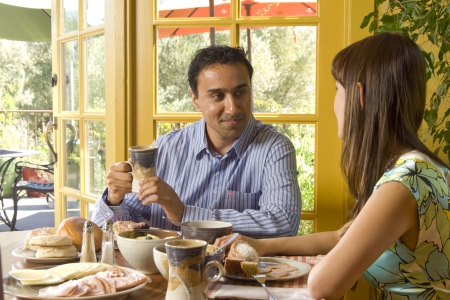 This poppy seed bread is a favorite with guests at the Wine Country Inn. The bread is just the right amount of sweet and the poppy seeds add a lovely light crunch.
Ingredients
2 cups sugar
1/13 cup vegetable oil
4 eggs
3 cups all-purpose flour
1 tsp vanilla extract
1/4 tsp baking soda
1 12-oz can of evaporated milk
2 and 1/2 oz poppy seeds
Directions
In large bowl, combine sugar, oil, eggs, and vanilla and stir. Add in remaining ingredients and mix well. Pour mixture into three small loaf pans. Bake in oven at 350 degrees for one hour and ten minutes, or until a toothpick comes out clean.
Filed in: Breads