A Small town known for offering the finest things in life… world class shopping, renowned art, delicious wine, fabulous food and much more.
Recreation abounds, explore beyond and you will find miles of gorgeous vineyards and forests.
Unique Places to Stay in Healdsburg
The finest bed & breakfasts, boutique hotels and country inns located in Healdsburg, California.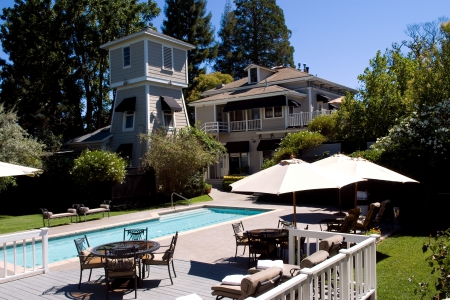 The Honor Mansion is located in the beautiful Sonoma Wine Country of California. We are an intimate resort with 13 unique, luxurious rooms spread over a four-acre property. Our guests enjoy a full gourmet buffet breakfast each morning in the dining room.