Pendleton Whisky Giveaway
Enter to win a half gallon (1500 ML) of fine Pendleton Whiskey.
Pendleton Whisky is not just one of the world's smoothest Canadian whiskies; it's also a culture and community of hard working people. Whether it's the Pendleton® Posse spreading the good word about our products, the Legendary Cowboys competing to preserve the spirit of American rodeo, or the good people at Hood River Distillers that work to craft a whisky that goes down smooth, we all can come together, kick our feet up and enjoy a glass of Pendleton®.
1. Click to Follow
2. Enter Below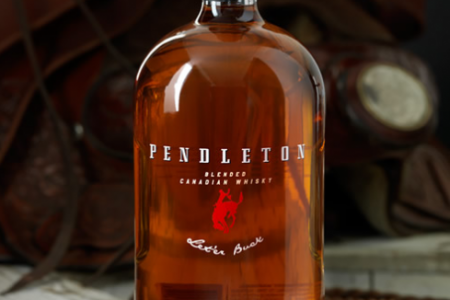 Like no other accommodations Pendleton has to offer. Pendleton House Bed and Breakfast was built in 1917 with an Italian Renaissance style. Their splendid 6,000+ square foot home has all the guest rooms on the second floor. Both the interior and exterior of the Inn recalls European elegance and refinement complete with original imported Chinese silk wallpaper and draperies and a luxurious formal ballroom.

In fact, this elegant home remains in the same pristine condition today as it did when it was built almost 100 years ago. A four passenger Otis Elevator services all floors in the Pendleton House, so enjoy the beautiful hardwood staircase and railing, but feel free to use the elevator if stairs aren't for you.