Luxury Spas
Relax and rejuvenate at the finest resort spas on the West Coast. Massages, body wraps & scrubs, facials and aquatherapies await at these unique luxury spas. Indulge and unwind with signature treatments in stunning settings.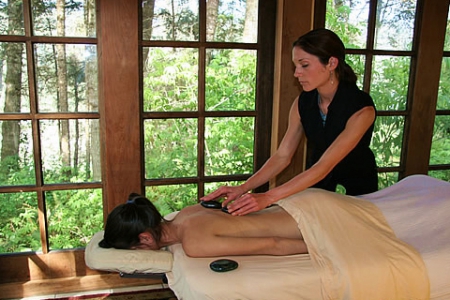 Massage in the Forest
The healing power of touch is unmistakable. The Inn's Massage in the Forest and The Mendocino Center for Healing provide a variety of life-enhancing experiences. Massage therapists are certificated in a variety of techniques including Thai massage, neuromuscular body work, Lomi Lomi, Abhyanga, raindrop, hot stone and aromatherapy. Indulge in a wrap, scrub, facial or scalp treatment to cleanse and purify mind, body and soul.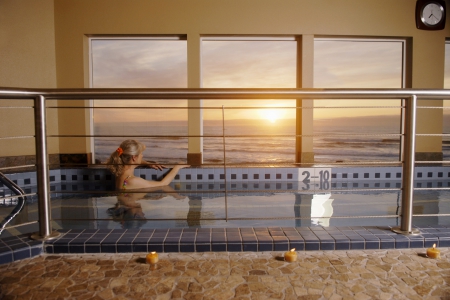 Overleaf Spa
A premier spa vacation destination of the Pacific Northwest offering a complete menu of treatments designed to help restore, refresh and rejuvenate. Ask about our healing massages, therapeutic body care treatments, relaxing hydrotherapies and restorative facials. Surrender to the sea in a warm soaking pool that overlooks the ocean. The hypnotic waves and beautiful Oregon coast set the mood for total and complete relaxation. To soothe tired muscles, melt into the hot tub and turn up the jets..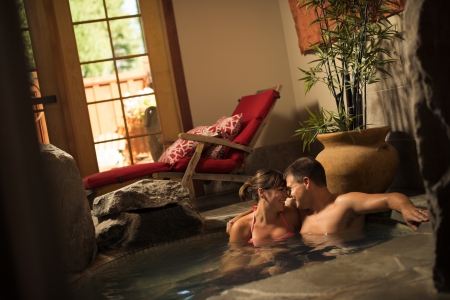 Beauty in the Oregon High Desert
Come replenish your body and soul at FivePine Lodge's Shibui Spa. At Shibui, every therapist has gone through an extensive training process to bring the highest quality treatments to their clients. Shibui Spa prides itself on their client's indulgence in the ultimate spa experience and offers a wide array of incredibly effective and relaxing therapies and treatments