Annual 4th of July Celebration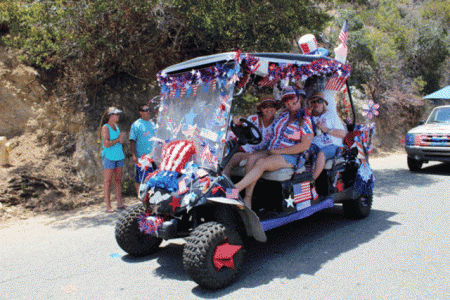 Thursday, Jul 4
In Catalina Island, CA
Celebrate Independence Day Island-Style on beautiful Catalina Island. This annual event is one of our most popular, so be sure to book your travel arrangements early!
Schedule of Activities:

Thursday, July 4
10am: Pre-parade golf cart & float judging, (200 block of Descanso Ave.)
12:30pm: Parade line-up at Casino Building
1pm: 4th of July Parade, along Crescent Avenue (line-up at Casino Building beginning at 12:30pm)
Parade participation is open to all! Parade led by the USC Trojan Marching Band
2019 Parade Theme: "Making of the Magic Isle: Yesterday, Today and Tomorrow, Celebrating 100 Years of Wrigleys on Catalina"
12pm - 1pm: Live music on Wrigley Stage
12pm - 6pm: Casino Cookout at the Fuel Dock, food & drink
2:30pm - 6pm: Live Music at the Fuel Dock
2:30pm - 3:30pm: Live music on Wrigley Stage
3:30pm: Catalina Islnad Yacht Club Avalon Dinghy Parade, Avalon Bay
call the Catalina Island Yacht Club for more info 310-510-0022
6pm - 8pm: Beach BBQ Buffet at Descanso Beach Club
Adults $59, kids (5-12) $25, click here for more info/tickets
7:30pm - 9pm: Live music on Wrigley Stage
8pm - 9pm: USC Trojan Marching Band & Song Girls at Descanso Beach Club
9pm: Fireworks Display over Avalon Bay
9:30pm - 10pm: Live music on Wrigley Stage
9:30pm - 11pm: DJ & Dancing on the Sand at Descanso Beach Club
Attend this event by staying at: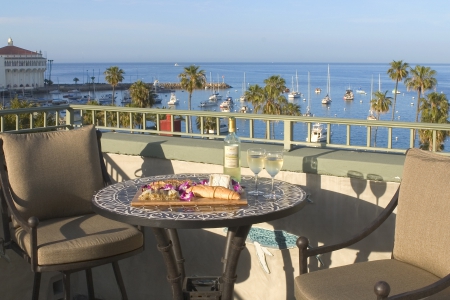 Avalon's premier boutique inn was constructed with meticulous detail and a distinctively Californian Craftsman style. Hand-crafted mahogany, etched slate, stained glass and hand-made tiles have been integrated into the classically designed building. Custom...