Auburn Co-Op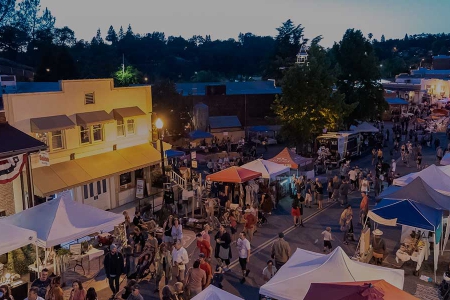 Thursday, May 16, 2019 - Thursday, Sep 19, 2019
In Auburn, CA
The Auburn Co-op is the ultimate community gathering event. This uniquely Auburn event takes place the third Thursday of each month from May through September 2019.
Enjoy family friendly pop-up activities like climbing walls and skate-parks. Sip on the best wine, craft beer, and distilled spirits from the region. Taste incredible coffee, sweets and treats from local vendors. Support local artists and discover one-of-a-kind hand-crafted goods. Throw your arms up and dance along to live music performances. Connect with local farmers, nonprofits, and your Auburn neighbors.
May 16, June 20, July 18, August 15, & September 19 — from 5:00 - 9:00 pm!
Attend this event by staying at: