Historic Sutter Creek Ragtime Festival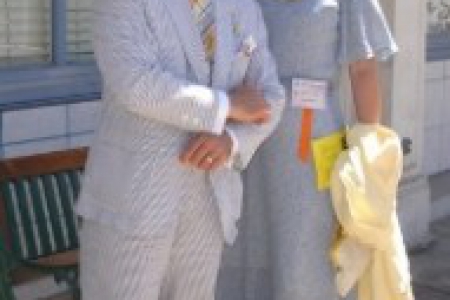 Friday, Aug 9 - Sunday, Aug 11
In Sutter Creek, CA
Sutter Creek will be jumping again with the 21st Annual Historic Sutter Creek Ragtime Festival, presented by the Sierra Foothill Ragtime Society. Come to town and enter an era of Honkey Tonk music, Boogie Woogie, Stride, Early Jazz and Ragtime. Some folks dress in the Great Gatsby Era attire, some dress in just plain craziness, or come as you are and enjoy all the festivities. There will also be 2 concerts on Friday night and Sunday afternoon.
The festival is presented at five small venues:
The Ice Cream Emporium
Hotel Sutter
Sutter Creek Theater
Foxes Bed and Breakfast
Ragtime Garden.
Each offers exceptional views and are within earshot of the performers.
Ticket Prices: All Event Access $85, or Day Badges $45, or individual concerts $15 each.
To Purchase tickets contact 209-304 0835
Attend this event by staying at:
In the heart of California's storied Gold Country the classic Hanford House Bed and Breakfast Inn combines contemporary amenities with a classic ivy covered red brick inn. The Innkeepers and staff attend to every detail of their guests' experience...