Tucked into an ancient grove, just 3 blocks from Carmel's famous white sand beach, this charming B&B has been operating since 1912.
The Lamp Lighter Inn on Carmel's Ocean Avenue has been charming visitors for decades. The Inn is a collection of "Carmel Cottages" just three blocks from Carmel's famous white sand beach.
Accommodations include two charming individual cottages and four elegant guest rooms in a larger cottage. Each room is distinctively decorated while maintaining the cottage charm that has brought the world to this iconic and magical destination.
Mornings begin with breakfast in the Inn's Den and after a day of exploring or golf on nearby Pebble Beach, Guests gather to share their stories at the innkeeper's late afternoon wine and cheese reception.
Amenities include: Breakfast included, Business friendly, Children welcome, Fireplaces, Internet access, Pets welcome
Get the best rates and room options by booking direct!
Are you a Unique Inns Rewards member?
Earn $20 every time you stay with Carmel Lamp Lighter Inn!
Learn More
Location & Directions
Heading Southbound from Highway One, turn right on Ocean Avenue; heading Northbound from Highway One, turn left on Ocean Avenue. Continue for 1/2 mile on Ocean View Avenue and Lamp Lighter Inn will be on your left.
Photo Gallery

Carmel Lamp Lighter Inn: 2 cottages and 4 guest rooms, some with fireplaces. All have private baths and private entrances. Each cottage and guest room is filled with warm character, spacious sitting and sleeping areas, marble bathrooms with fine amenities including a TV and telephone. Sunset House Suites features 5 guest rooms, all with private baths, wood-burning fireplaces, flat screen TVs, coffee maker, mini refrigerator, iron and ironing board plus free on-site parking.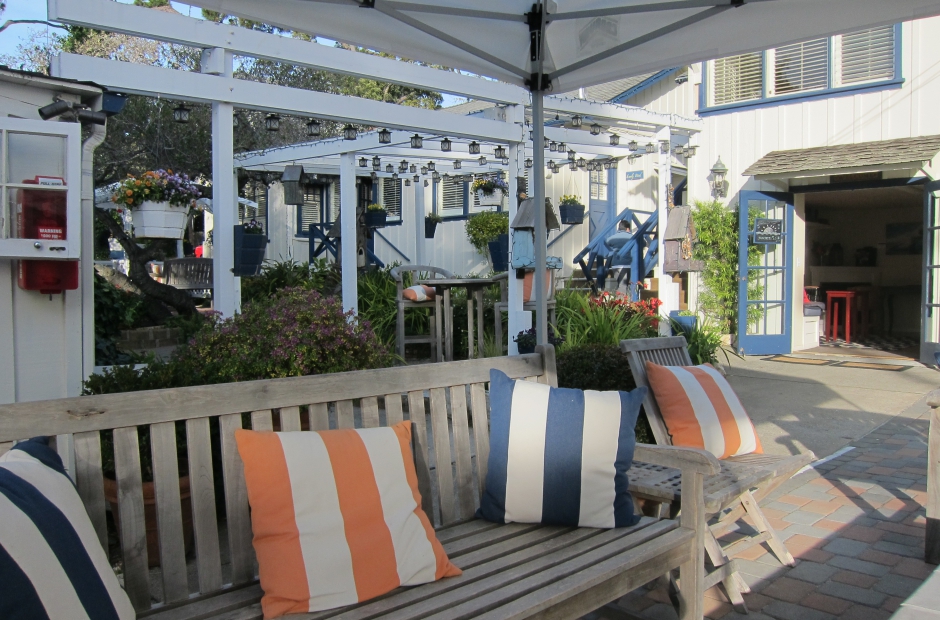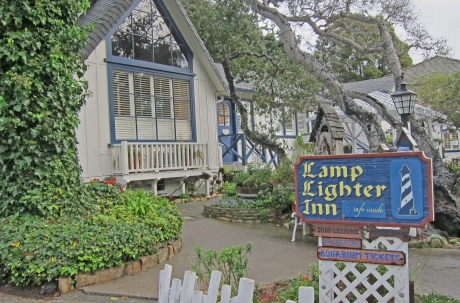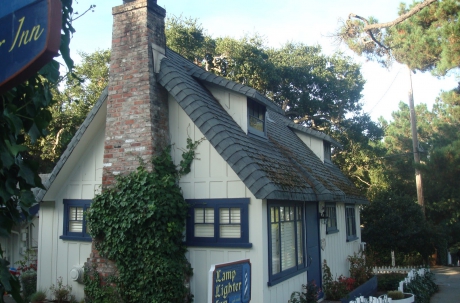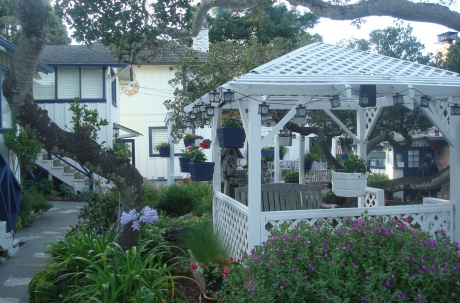 Activities: One of the best ways to see Carmel is on foot. You will discover over 60 hidden courtyards where many specialty shops and cafes are found. You will also find the special charms of Carmel-by-the-Sea as you discover secret pathways, award-winning gardens, and enchanting fairy tale cottages... the homes, haunts, and history of famous artists, writers, and movie stars. Stroll along the white-sand beach. Or picnic on the bluff tops over looking Carmel Beach and the Pebble Beach golf courses and coastline.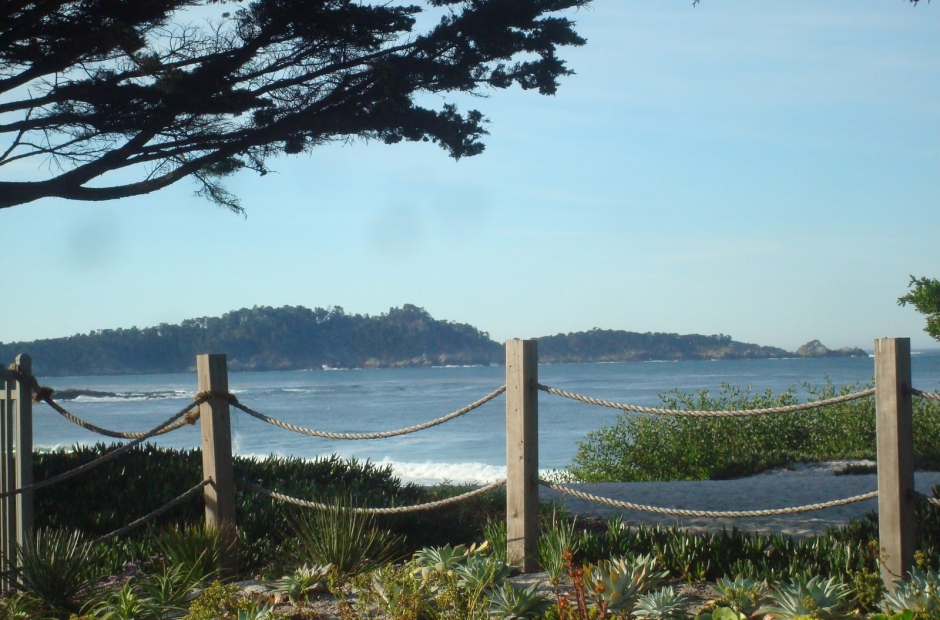 Specials & Packages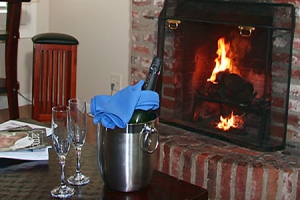 Request a bottle of chilled champagne and fresh bouquet of flowers to be waiting in your guest room! Champagne $30 Flowers $65 Champagne and Flowers $85 Top Shelf Champagne and Flowers $120...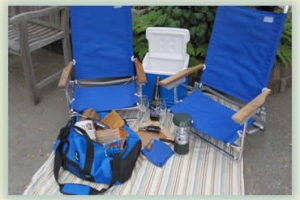 This special beach kit includes a loan of: 2 Chairs Ice chest Glasses Corkscrew Cutting board Wood Fire starter/lighter Lantern Blanket Bottle of our wine Add $35 on to room rate...