3 Tips to Plan the Perfect Family Reunion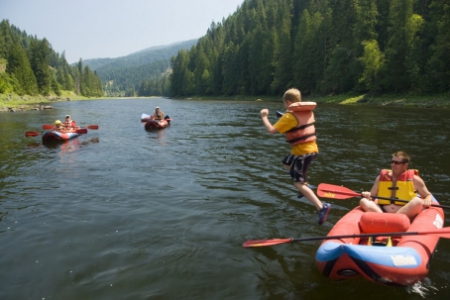 Planning the perfect family reunion can be fun and easy with these simple tips!
1. Get started early!
Whether you are planning for 17 or 70 people, providing lots of notice gives you time to contact everyone and iron out the details and gives them time to figure out transportation as well as make arrangements around the event.

2. Get organized.
Ask your hosting property for help and delegate to other family members according to interests and areas of expertise. For example, a computer savvy family member may want to create a Facebook event to help get the word out.

3. Pick the perfect place.
River Dance Lodge is a great Idaho family reunion destination equipped with everything you need:
A beautiful natural location in the forested mountains overlooking the Clearwater River
Endless activities for every age (rafting, fishing, kayaking, horseback riding, biking and hiking)
Comfortable custom-built cabins in addition to camping and glamping sites
Delicious food (onsite Syringa Cafe is open to drop in dining or available to cater custom meals)
The Lodge is well practiced at hosting reunions and has plenty of ideas for planning games activities and more.