5 Things You Didn't know about Hanford House Bed and Breakfast Inn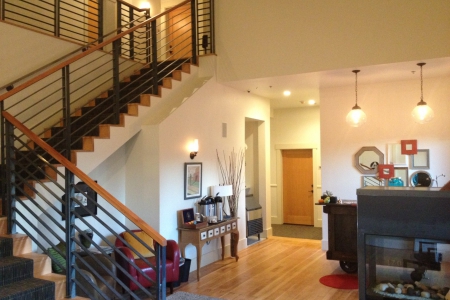 Here is our list of 5 Things You Didn't know about The Hanford House Bed and Breakfast Inn - or maybe you did know them, but we are happy to share a nice reminder of some highlights at this wonderful place!
Did you know…

1. The Inn has an uber cool bungalow with a full kitchen, washer/dryer & BBQ!
Book if you are looking for somewhere with extra space and like to do your own cooking. OR if you are traveling with a 4 legged friend as it's the only pet friendly accommodation.

2. For every night you stay at the Inn you get breakfast from Element Restaurant and Bar.
Some folks say this is the BEST breakfast they've ever had.
Scones and bloody mary's are a couple of guest favourites.

3. The Inn has a great spa that couldn't be more conveniently located -Refresh- it's just next door and offers a wide variety of services including massages, wraps, scrubs and more. Rates are very reasonable. $65 for a one hour massage!

4. They love surprises and know how to keep a secret. ;) Add a dozen roses, a bottle of wine and a box of chocolates to your reservation for just $95. Aside from this package they offer several a la carte items to make your getaway even more special.

5. Last but not least is a BIG one about the little things. This Inn really takes pride in the details.. From the hot, freshly baked scones that arrive at your door each morning, heated floors in the rooms, to being handed a glass of wine during their complimentary happy hour in the evening. You will experience warm hospitality and enjoy the feeling of being truly well taken care of.