Attend an Artists' Retreat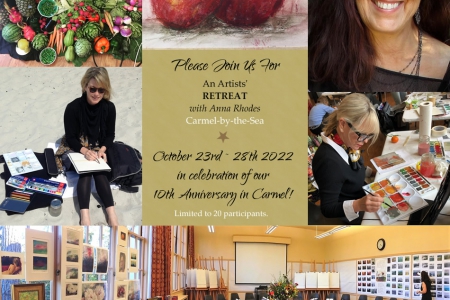 The world-acclaimed Cypress Inn will host An Artists' Retreat October 23rd ~ 28th, 2022 with Anna Rhodes. Classes will be taught at the renowned Sunset Center in a large sun-filled studio equipped with individual easels and an array of the finest artists' materials.

The combination of this stunning setting, uniquely charming world-class accommodations, highly personalized service, delicious dining, and a dedicated instructor with an in-depth exploration of art are the ingredients for this unsurpassed experience at one of Condé Nast Magazine's top-ten rated destinations.
In this six-day concentrated art course, designed to encourage instinctive confident creativity, you will have the opportunity to experience drawing, painting, composing, layering and manipulating the finest array of paints, pigments, pencils, and papers in unique and exciting ways.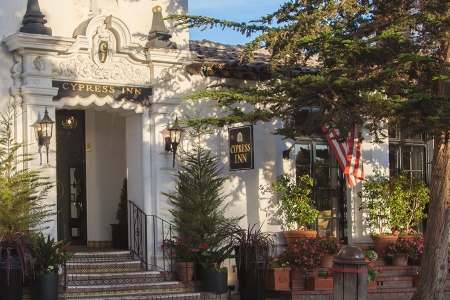 Nestled in the heart of Carmel-by-the-Sea, the iconic Cypress Inn has been a landmark boutique hotel of the Central Coast since 1929. Part of the elite collection of Carmel Boutique Inns, Cypress Inn offers a classic boutique luxury inn experience definitive...