Attend an Artists' Retreat in Carmel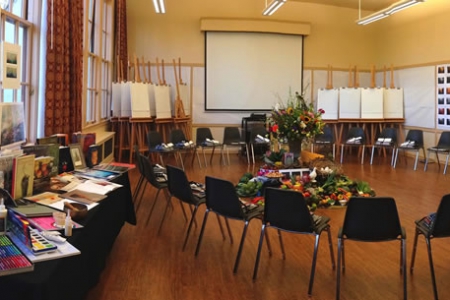 Join Cypress Inn and Vagabond's House for an extraordinary experience! An Artists' Retreat is an in-depth concentrated art course designed to encourage instinctive, confident creativity.
During each day, you will have the opportunity to gain a solid understanding of how to develop an image, an idea, a memory, an object or perhaps the painting of a master through experimental and traditional drawing and painting techniques while combining the finest artists' materials, skills, intuition and freedom needed to create unique works that reflect individual vision.
The emphasis on personalized instruction, the freedom to follow your artistic path and the building of knowledge and skill within a creative community, is the foundation of this retreat. Daily demonstrations, individual and group dialogue, videos and inspiring resources are a part of each day.
Welcoming reception, celebration dinner and delicious daily lunches are hosted by Cypress Inn and Vagabond's House. Classes are taught at the renowned Sunset Center in a beautiful sun-filled studio.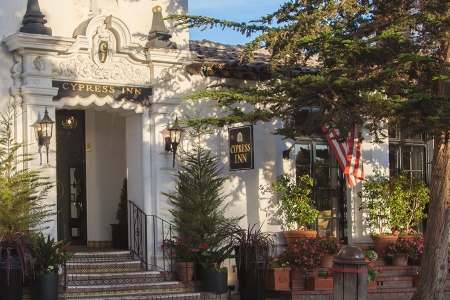 Nestled in the heart of Carmel-by-the-Sea, the iconic Cypress Inn has been a landmark boutique hotel of the Central Coast since 1929. Part of the elite collection of Carmel Boutique Inns, Cypress Inn offers a classic boutique luxury inn experience definitive...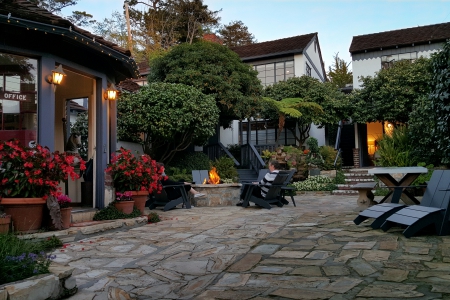 The Vagabond's House Boutique Inn and Spa Studio, an English Tudor Styled Inn, is nestled in the heart of the village of Carmel-By-The-Sea. This Carmel Bed and Breakfast has earned its place as the most delightful Boutique Inn on the Monterey Bay Peninsula.