Attend Heceta Head Lighthouse's Annual Victorian Christmas Open House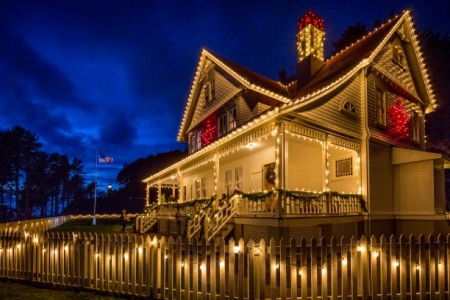 Heceta Head Lightstation is celebrating 23 years of the Annual Victorian Christmas Open House on December 8th & 9th and 15th & 16th from4 to 7 pm.
The Queen Anne style Keeper's House will be decorated inside and out with festive Victorian holiday decorations December 6th - January 2nd. Each evening local performers will share your holiday favorites and warm drinks and treats are provided. Even Santa will be visiting to welcome children of all ages.
Guests are encouraged to take a night time walk to the lighthouse, so bring a flashlight! This is a great opportunity to watch the lighthouse beams rotate overhead, truly a magical experience.
Entry to the Keeper's House is free, but donations are gladly accepted. Parking is available at the Heceta Head Lighthouse State Scenic View Point, just below the Keeper's House, for $5 per vehicle. A free shuttle bus offered by NW Adventures Quest and Carnahan Construction will take visitors from the park right to the front door. Or bring warm, rainproof clothing and a flashlight so you can enjoy the beautiful walk up from the beach to the festivities.
You can support the historic Keepers' Home by entering the holiday raffle and win a free night's stay at the Bed & Breakfast, as well as great prizes from local artists and businesses. The Heceta Lighthouse Gift Shop will be open and filled with special lighthouse gifts for your Christmas shopping.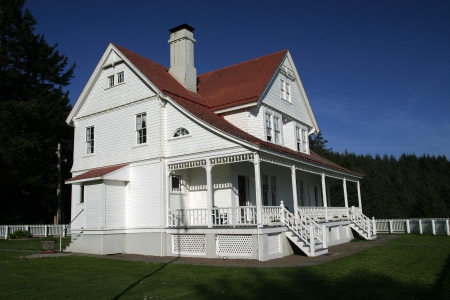 "The view alone is worth the stay!" The Inn sits along the central Oregon Coast adjacent to the spectacular Heceta Head Lighthouse. A camera is absolutely essential for a memorable stay in the former lighthouse keeper's home. Constructed in...