Best Things to See in Cannon Beach (Besides Haystack Rock)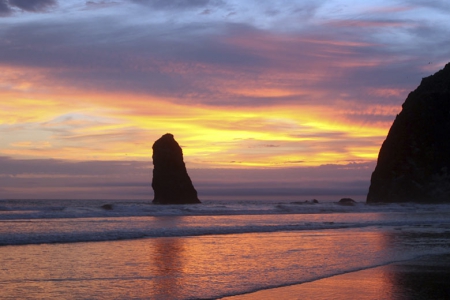 Haystack Rock is on a lot of people's bucket lists, and it's not hard to see why – it is truly amazing and worth the trip to behold. However, Cannon Beach is so much more.
Icefire Glassworks
The building the business is located in is work of art to admire itself. The hinges on the doors are made of material salvaged from a shipwreck, hand-hewn cedar posts and steel bracket evoke Native American art, glass pieces line the walls of the gallery and the roof is made of recycled metal. Visitors are welcome to discover the beauty pieces as well as the craftsmanship and process to create them.

Tillamook Rock Light
A deactivated lighthouse, Tillamook Rock Light is another site to see with a deep history. First officially lit in 1881, it was the most expensive West Coast lighthouse ever built. However, due to erratic weather conditions and the lighthouse's precarious location, it was quickly nicknamed Terrible Tilly. Access is severely limited, however the lighthouse can easily be seen from Cannon Beach.

Cannon Beach Distillery
Handcrafting spirits since 2012, Cannon Beach Distillery takes pride in creating the best products possible. Every spirit is made in small batches and single distilled through a custom made Vendome Copper Still named Bernie. The entire process can be viewed from the distillery's tasting room windows that run the length of the building.

Coaster Theatre
Experience quality community theatre in Cannon Beach at Coaster Theatre. Entertaining visitors and locals alike, the theater produces 5 plays and 2 musicals as well as inspires young actors with Coaster Kidz spring, summer and winter camps.

When in Cannon Beach, stay at: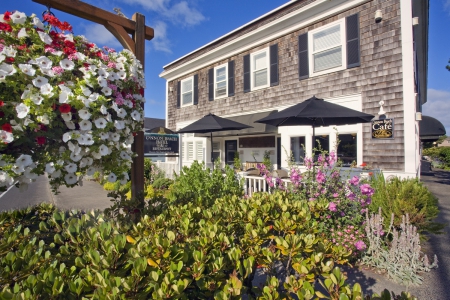 Experience the Oregon Coast as your great grandparents did. The 1914 Cannon Beach Hotel has been graciously rejuvenated, maintaining its historic character while offering the amenities expected by today's travelers. Each of the rooms is distinctive.