Celebrate 10 years with FivePine Lodge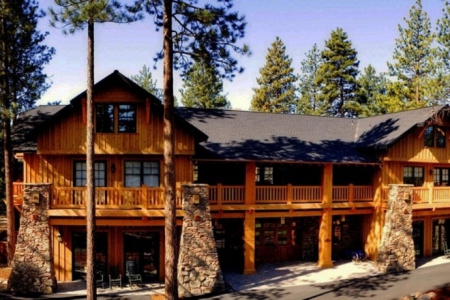 FivePine Lodge and Conference Center is celebrating their 10 year anniversary in 2017 with special room rates, add-ons and more.
FivePine, an exceptional, boutique hotel in charming Sisters, Oregon has established a reputation for excellence over the last 10 years. Striving for outstanding customer service and showcasing the unique outdoor experiences in Central Oregon, complete with the Three Sisters Mountains and majestic towering ponderosas as a backdrop, it is not your average destination.

FivePine made TripAdvisor's Top 25 hotels in the United States and has held the coveted 4 diamond award from AAA for 6 years in a row. They also hold the honor of the Top Wedding Destination from Oregon Bride Magazine and the Top Retreat Destination from NW Meetings & Events.

Boasting 24 luxurious cabins with an additional 12 set to open by early summer 2017, 8 in-lodge rooms, a stunning conference center, an on-campus spa, movie theater, brew pub and athletic club - FivePine's guests are treated like family when they step through the door.

Founder and owner Bill Willitts recalls the opening of FivePine Lodge as a brainchild of his wife, Zoe.

"Starting with our employees, we value treating all people with respect and dignity," he says. "Life works best from a place of love, acceptance, compassion and forgiveness."

That labor of love still stands at FivePine Lodge and Conference Center. Now 10 years later, the property is run by their son Greg and is still a family in itself.

Guests are welcomed with a nightly complimentary beer and wine reception, free use of custom cruiser bikes to maneuver around the quaint western-themed town of Sisters, free use of the on-campus Sisters Athletic Club and many more perks during their stay.

Steps out the back door of every cabin lies the Peterson Ridge Trail System with 26 miles of stacked loop shared trails and single track perfect for the avid mountain biker or hiker.

While celebrating their 10 year mark FivePine will be offering a $99 room rate from March 12 through March 16, as well as many specialty add-ons for just $20.07. Log on to www.FivePineLodge.com/10year for details and information about their specials.

General Manager Greg Willitts works with his dedicated staff to ensure each guest feels a special Sisters welcome.

"Our hope is that each of our guests, whether they are here for business or leisure, are able to take some time to relax and get in touch with what's important," he says. "The towering pine trees, the bright star-filled sky, a cozy cabin; those things can help you breathe a little easier.'

FivePine Lodge and Conference Center is a premiere destination resort and is conveniently located minutes away from the hustle and bustle of Bend and Redmond, Oregon. Luxurious cabins and lodge rooms are ideal for romantic couples, families and business travelers complemented with amenities not found anywhere else in Central Oregon.

FivePine Lodge and Conference Center was and still is "a quiet place to get in touch with yourself and go home with a little better understanding of what's important."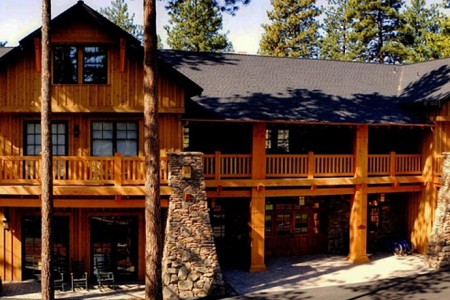 Inspired by their dream of an inn where guests reconnect with themselves and the ones they love, the Willitts family created FivePine Lodge. Nestled in a majestic Ponderosa Pine Forest, the lodge is wonderful for self-discovery and rekindling relationships.