Stay at one of CNN's B&B's With a Twist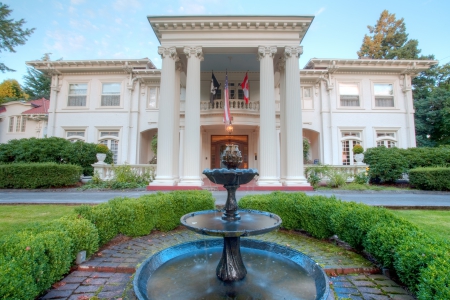 "Built in 1911 as the summer home for lumber baron Robert Lytle, this Greek Revival-style mansion presides over a gracious corner in Portland, Oregon's, tree-lined historic Irvington neighborhood. The 14 towering white columns, circular drive, burbling fountain and grand entryways feel distinctly presidential; hence the name of this majestic B&B."
"Lanning Blanks, a Southerner by birth and nature, purchased this historic beauty in the 1990s and restored it to perfection, adding his own collection of antiques and artwork. Guests can stay the night in one of five in-home suites (there are three more rooms in a carriage house adjacent to the main home), and room rates begin at $135 per night."

"When it comes to feeding folks, Blanks isn't shy. He uses fresh eggs from a brood of chickens who reside across the street (you are in Portland, remember!) and local, seasonal berries. Guests are greeted in the morning with plates of chicken and waffles or eggs benedict with smoked salmon, among other offerings. Enjoy a cocktail on a sunny patio surrounded by climbing roses and baskets of seasonal blooms. It's the perfect place to consider a run for office or your next big political move. " –Helyn Trickey Bradley: [This Looks Familiar: B&Bs with a twist]: [April 30, 2014]
For the most unique lodging in Portland stay at: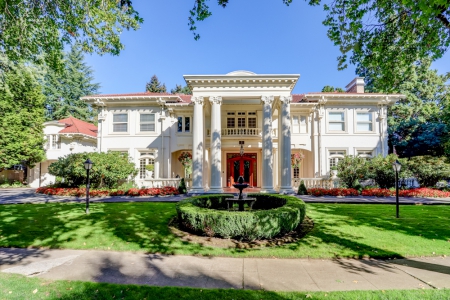 Situated in Portland's North East Historic Irvington District, Portland's White House was built as a summer home in 1911 by Robert Lytle, a wealthy lumber baron. The house was billed as the most expensive home built in the district for the period. This...