Top 3 Pendleton Whisky Cocktails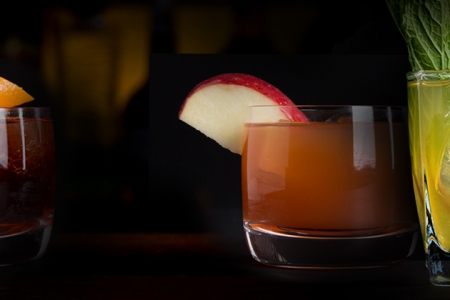 Some like their whiskey neat or on the rocks, but we like our whiskey how we like our Inns ~ served up in unique cocktail recipe!
Here's our top 3 favorites featuring Pendlton Whisky:
Cowboy Colada


2 oz Pendleton Whisky
2 oz Pineapple Juice
1/2 oz Coconut Cream
1 Pineapple Slice
1 Cherry

Hand-shake very well with ice and strain over ice into rocks glass OR add ingredients to blender and blend. Garnish with the pineapple slice and cherry.

Mule Wrangler


2 oz Pendleton Whisky
1 oz Pomegranate Juice
3 oz Ginger Beer

1 Lime Wedge

Build ingredients over ice into a highball glass. Garnish with a lime wedge and a mint sprig (optional).

Pendleton Smash


2 oz Pendleton Whisky
1 oz Peach Schnapps
8 Mint Leaves
1 oz Lemonade
1 Peach Slice
1 Mint Sprig (optional)

Shake ingredients very well with ice and pour directly into a rocks glass. Garnish with the peach slice and mint sprig (optional).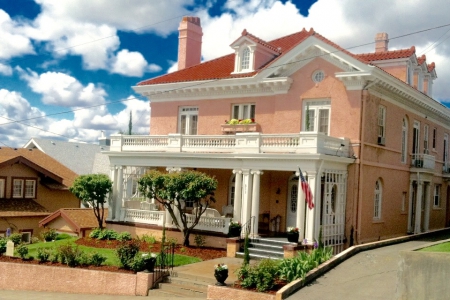 Like no other accommodations Pendleton has to offer. Pendleton House Bed and Breakfast was built in 1917 with an Italian Renaissance style. Their splendid 6,000+ square foot home has all the guest rooms on the second floor. Both the interior and exterior...