Unique Inns Guide to Sonoma Wine Country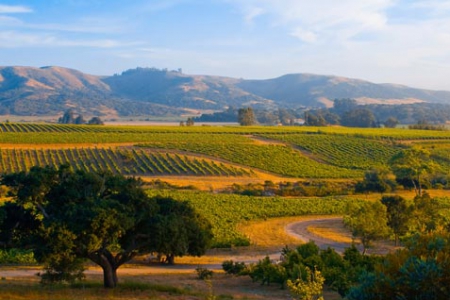 Come and enjoy majestic redwoods, brilliant coastlines and visit some of the world's most famous wineries in Sonoma Wine Country! Experience the meaning of "Wine Country Luxury" with a stay at the beautiful Honor Mansion.
You may have heard of Sonoma's Wine Country, but when it comes to the term Sonoma it can be a bit confusing! The term Sonoma can refer to the Sonoma County, Sonoma Valley or the town of Sonoma.
The Sonoma Wine Country is spread out over 4 valleys:
- the Alexander
- the Russian River
- Dry Creek
- Sonoma
The Alexander Valley Wineries are the warmest and are renowned for their Cabernet Sauvignon.
The Russian River Valley Winery is located closer to the ocean and gets cooler temperatures -perfect for the areas Pinot Noir and Chardonnay.
The Dry Creek Valley Wineries are located in the smallest valley and are best known for their delicious Zinfandels.

For a true Sonoma Wine Country experience stay at: