Corn Waffles with Cilantro Butter
From Carter House in Eureka, California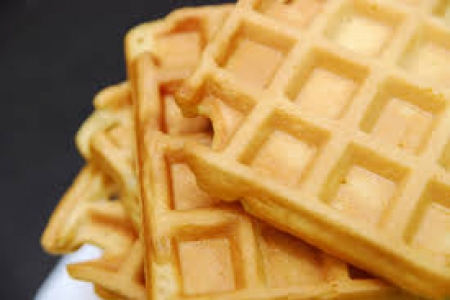 Like no other waffles you have had before.
Ingredients:
1 cup all-purpose flour
½ cup yellow cornmeal
2 tablespoons sugar
2 teaspoons baking powder
¼ teaspoon salt
1 large egg
2 tablespoons unsalted butter, melted and cooled
½ cup water
1 cup fresh corn
1 teaspoon vanilla extract
Maple syrup for serving
Cilantro butter:
½ stick unsalted butter, softened
¼ cup chopped cilantro
Directions
In a large bowl, combine flour, cornmeal, sugar, baking powder and salt. In a medium bowl, whisk together egg, butter, water, corn and vanilla. Add egg mixture to flour mixture; mix until just combined. Bake waffles on a preheated, greased or non-stick waffle iron until golden. Top each waffle with cilantro butter and serve with maple syrup. For the cilantro butter: Whisk together butter and cilantro until smooth and creamy. Makes 3 to 4 Servings.
Filed in: Breakfasts, Vegetarian