Honey Oats
From Campbell House in Eugene, Oregon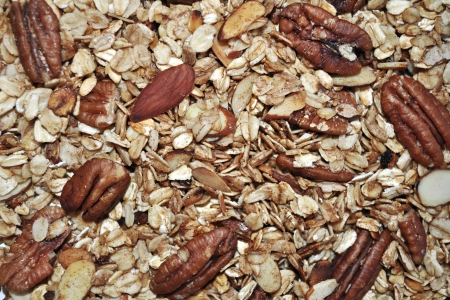 Equal parts simple and delicious this recipe is sure to put a smile on your face. It would also make a great gift.
Ingredients:
1 cup vegetable oil
1/3 cup honey
1 teaspoon vanilla extract
½ teaspoon ground cinnamon
8 cups rolled oats
1 cup slivered almonds
1 cup chopped pecans
½ cup dried cranberries
½ cup raisins
Directions: Preheat oven to 300 degrees. In small saucepan heat oil, honey, vanilla and cinnamon together over low heat. In large bowl mix rolled oats and nuts. Pour heated mixture over oats and nuts and spread on cookies sheets. Bake 60 minutes. After granola has cooled, fold in cranberries and raisins. Store in airtight container.
Filed in: Breakfasts