White Chocolate Frangelico Cream
From Heceta Lighthouse Bed & Breakfast in Yachats, Oregon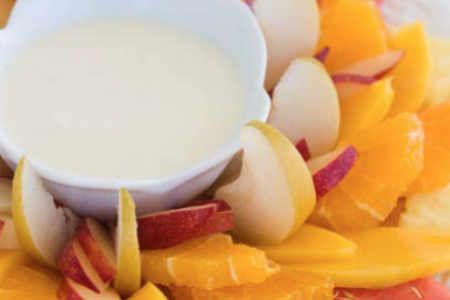 A delicious dose of Frangelico, (hello awesome hazelnut flavor!) , pushes this luscious cream recipe over the top.
Ingredients:
4 ounces white chocolate
1 cup heavy cream (see page 181)
1 shot Frangelico liqueur

Directions: Chop the chocolate into thin chunks using a large chef 's knife and place in a mixing bowl. In a heavy saucepan, bring the cream just to a boil. When it starts to boil it will start to rise very rapidly. Take it off the burner and pour it over the chocolate. Let it stand for 5 minutes. With a whisk mix the chocolate and cream thoroughly. Add the liqueur, mix again and bring to room temperature, about 1 hour. Cover and chill until ready to serve.
Filed in: Desserts