3 Wonderful Washington Meeting Places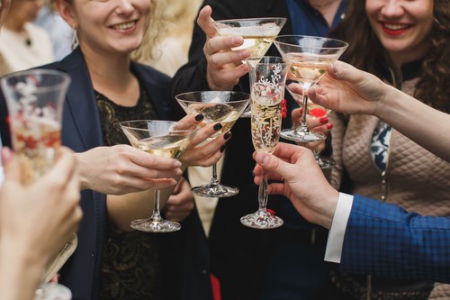 Looking for an amazing space where you can plan an engaging, productive meeting and still have a great time? Holding meetings in beautiful Unique locations is the best way to foster fun and excitement... Besides, who says you can't mix a little business with pleasure?
Resort at Port Ludlow
The Resort at Port Ludlow offers 37 rooms, a marina, golf course and restaurant in addition to four meeting rooms perfect for groups up to 50 with complimentary Wi-Fi and natural light with window walls looking over Ludlow Bay and the Olympic Mountains.

"We have used the meeting room over the years with six or seven corporate and non-profit groups. It is one of the best spaces for facilitated meetings in the nation. And, we know, because we have spent over 30 years leading groups in less effective meeting rooms across the country. The Resort at Port Ludlow has wonderful views, satisfying meals, and a perfect settings for stays and for meetings."

The Inn at El Gaucho
Easily accessible and perfectly located, the Inn is minutes away from Pike Place Market and the Space Needle. Make your meeting or event an unforgettable memory for each and every guest with legendary El Gaucho hospitality, orchestrated by event staff that pays extra attention to every detail.

"I planned a meeting at the Inn at El Gaucho and could not have been more impressed and pleased with how it went. There was an excellent variety to choose from in regards to dining options and meeting spaces. The rooms for accommodating attendees were clean, comfortable and specious. Most importantly, the staff went above and beyond, genuinely making every effort to ensure our meeting was superb which I deeply appreciated."

Cameo Heights Mansion
With a fabulous meeting room, seven rooms and delicious meals, innkeepers Alan and Deanne Fielding can tailor-make the perfect event for your business. After business is complete, relax in the pool, hot tub or sauna or challenge your boss and colleagues to a game of ping pong.

"The mansion and rooms are all beautiful. The owner Alan is a gracious host. The food and dining experience was outstanding! The views and amenities make this a one of a kind experience. Pool, Hot Tub, movie room, ping pong, fire pits, and more! We drank wine watching the full moon rise while making S'mores. An all around perfect stay for 14 people in all 7 suites. No one was disappointed until we had to check out! We all want to live there full time. We will be back."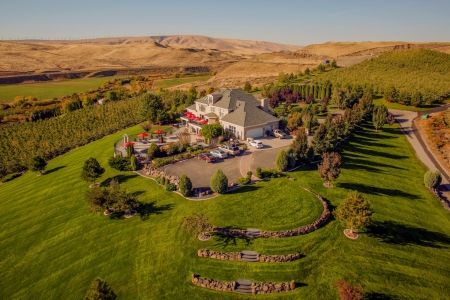 Cameo Heights Mansion is a romantic destination hotel near Walla Walla which provides guests with an intimate, boutique hotel experience unlike any other. Distinctively situated in a quiet, country setting, our luxurious mansion is the perfect vacation...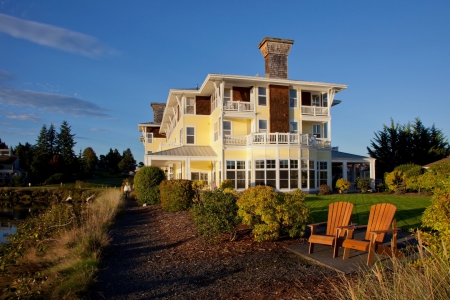 The Port Ludlow Inn is a 37 room boutique, waterfront inn inspired by New England's classic coastal summer homes. Accommodations include 35 guest rooms and two suites. In each of the beautifully appointed guest rooms, you will find numerous amenities...