48 hours at Cameo Heights Mansion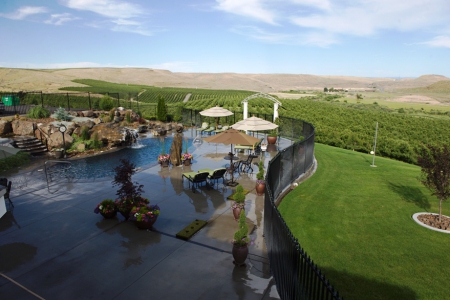 The perfect vacation destination for couples looking for a rejuvenating adventure as well as a relaxing romantic experience, Cameo Heights Mansion provides a boutique hotel experience unlike any other.
Arrive and be greeted by the lovely and warm innkeepers, Alan and Deanne Fielding. They and their staff know the mansion and surrounding area better and anyone. If there's anything in particular you are interested in doing or seeing let them know and they are wonderful at making suggestions.

Check in to your suite and discover for yourself all the extra features and cozy little touches that take them from exceptional to incredible.
Cuddle up in the luxurious robes and slippers and plan your way through the Cameo Romantic Adventure Card. (Think BINGO crossed with a fun and relaxing "to do" if you want list)

In the morning you have the option to sign up for "Wake Up service" that includes a tray at 8am to every room with drinks and a fresh hot danish. Also included, a free pass to a gourmet or Simple Simon breakfast, your choice, at 9am in the dining center or for a small fee, also delivered to your suite.

Fill your day with the best things to do in Walla Walla:
- bird watching
- bicycing
- golf
- enjoy history at one of several museums that also includes the Whitman Mission National historic site
- be entertained at Gesa Power House Theater, the Little Theatre of Walla Walla or Main Street Studios
- Blue Lavender Farm
- Red Mountain of Washington (a colossal natural wonder and a true must see!)
- water sports
- wine tasting and tours
- hiking
- fishing

In the evening dine at the best restaurant in Walla Walla and the Tri Cities, the Vine located within the Mansion. The Vine specializes in a seven course prix fixe style of fine dining. Each plate is created with the freshest ingredient, including local produce whenever possible.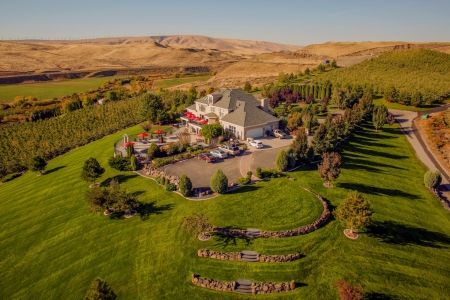 Cameo Heights Mansion is a romantic destination hotel near Walla Walla which provides guests with an intimate, boutique hotel experience unlike any other. Distinctively situated in a quiet, country setting, our luxurious mansion is the perfect vacation...