Attend the Annual Heceta Head Lightstation Birthday Party!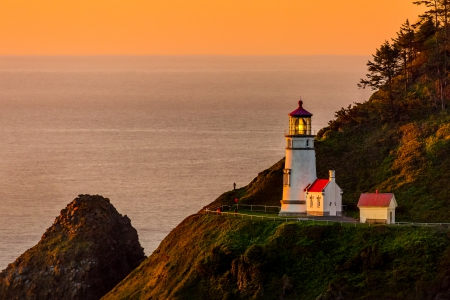 Help Heceta Head Lightstation celebrate 124 years of the First Order Fresnel Lens shining its light on the Oregon Coast on March 30th 2018 from 4-7pm.
Birthday Party sponsors, Oregon Dunes Restoration Collaborative, will be providing warm drinks and cupcakes. Taylor Sausages will be serving hot dogs, and Destination Events has donated a popcorn machine! Local musicians, like Milo Graamans, will perform at the historic Keeper's House. The State Park will have the lighthouse open, USFS interpretive docents will be at the keeper's house sharing information, and infromation about this gorgeous Marine Reserve will be available.

Bring your camera to commemorate this fun community supported family event. The Gift Shop will also be open and newly stocked with amazing souvenirs and informative books and videos. Bring your lighthouse passports to be stamped!

Entry to the Keeper's House is free but donations are gladly accepted. Parking is available at the Heceta Head Lighthouse State Scenic View Point, just below the Keeper's House, and NW Adventures Quest will shuttle visitors from the park right to the front door. Or enjoy the beautiful spring walk up from the beach to the festivities. Parking at the viewpoint is $5.00 per vehicle.

You can support the Restoration of the Lightstation and the Birthday Party events by entering the raffle. Win a free night's stay at the Bed & Breakfast as well as great prizes from local artists and businesses.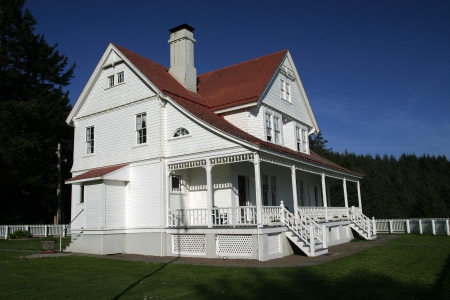 "The view alone is worth the stay!" The Inn sits along the central Oregon Coast adjacent to the spectacular Heceta Head Lighthouse. A camera is absolutely essential for a memorable stay in the former lighthouse keeper's home. Constructed in...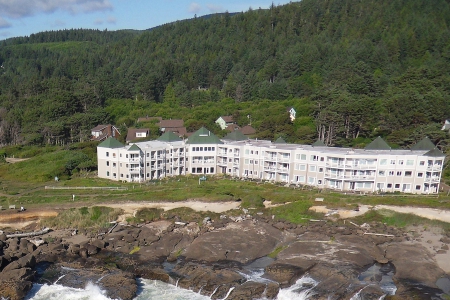 Overleaf Lodge sits above Oregon's rugged coast, with pounding surf and tide pools just a few feet from the Lodge. Accommodations offer spectacular ocean views, many from private hot tubs. Created by the Roslund family, the Lodge is an oceanfront haven...