Enjoy a Geology Talk At Cape Perpetua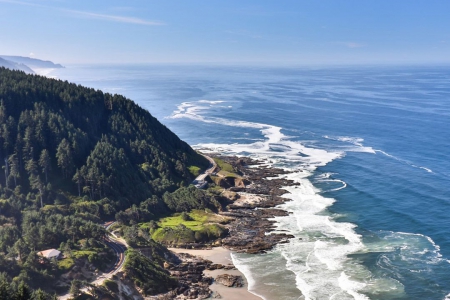 Join retired geologist Dave Muerdter at the Cape Perpetua Visitor Center, April 9, 16 and 22, at 11 am and 2 pm, with a guided walk at noon.

The Cape Perpetua Visitor Center, in the heart of the Cape Perpetua Scenic Area has a phenomenal view of the ocean from inside, and from the wheelchair accessible deck. Open seven days a week most of the year, the visitor center staff can answer questions and help you plan your trip. Daily interpretive programs including short movies and guided hikes are available in the summer. A Discover Your Northwest bookstore sells books, postcards, and a variety of unique souvenirs.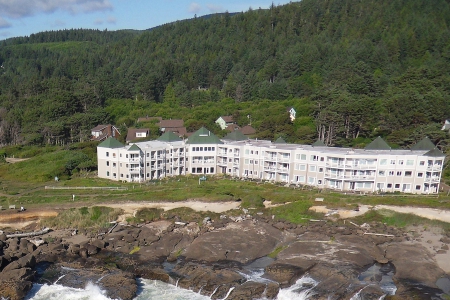 Overleaf Lodge sits above Oregon's rugged coast, with pounding surf and tide pools just a few feet from the Lodge. Accommodations offer spectacular ocean views, many from private hot tubs. Created by the Roslund family, the Lodge is an oceanfront haven...