Top 3 Pup-Friendly Places to Visit in California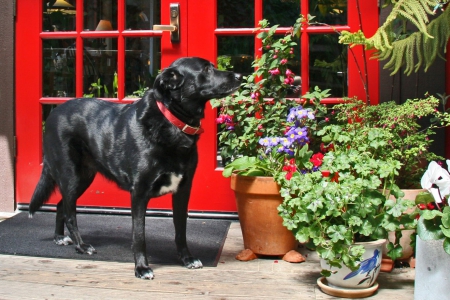 Sunshine, fresh air, beautiful places with fun activities and delicious food… what more could you ask for in a vacation? Check a few things off your California bucket list - and your dog's too!
The Stanford Inn
Treat your dog and yourself to the experience of a lifetime. The Inn is happy to provide handmade treats specially created to not disturb our dogs digestion, stainless steel food and water dishes, "dog sheets" to protect the furniture so that your friend can join you, Intelligent Products pick-up bags and more.

The Inn at Occidental
Where Sonoma vineyards meet the Redwoods just an hour north of the Golden Gate Bridge, the Inn offers uniquely themed, pet-friendly rooms that include spa tubs, fireplaces, private entrance and deck with garden views and more! The inn has a great map of the near by woods. And no matter the pace or fitness level of you and your pup, they can suggest the perfect walk or hike, from 10 minutes to more than an hour.

Cypress Inn
Vagabond's House Inn
Carmel Lamp Lighter Inn
Carmel is arguably the most pet-friendly place on the planet. Some restaurants even provide dishes and feature a special menu for your dog! Cypress Inn's own Terry's lounge hosts regular Yappy Hours where guests can be sure to have a ball meeting plenty of kindred spirits of both the two and four legged variety.
All three Unique Inns members in Carmel are dog-friendly too. So, if you are looking for an excuse to go back... try them all!