5 Best Outdoor Sights to See in Carmel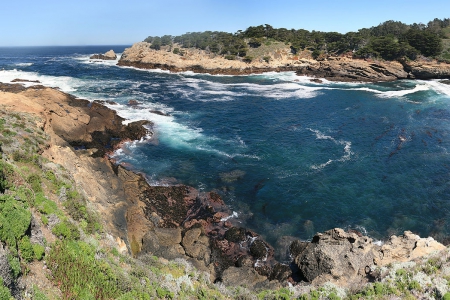 Carmel, other wise known as Carmel by the sea, is a city in Monterey County founded in 1902 that is well known for its stunning natural scenery. Here is a list of the best outdoor sights to see according to travellers:
Point Lobos - Watch magnificent whales in the Winter or playful sea lions all year round at this Bay Area nature reserve.
Carmel River Beach - Discover where the Carmel River meets the ocean and you can see divers, surfers, water birds and tide pools teeming with life.
China Cove and Gibson Beach - Easily accessed from Bird Island Trail, a peaceful place to walk and listen to the pine trees sing as they sway with the ocean breeze.
Scenic Road Walkway - Explore what locals call the "Golden Rectangle" and discover one of a kind residential homes, large cypress trees and white sandy beaches.
Garrapta State Park - The perfect spot to take the quintessential long walk on a sandy beach at sunset, if you like that sort of thing.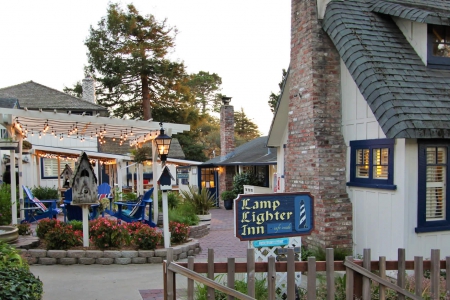 The Lamp Lighter Inn on Carmel's Ocean Avenue has been charming visitors for decades. The Inn is a collection of "Carmel Cottages" just three blocks from Carmel's famous white sand beach. Accommodations include two charming individual...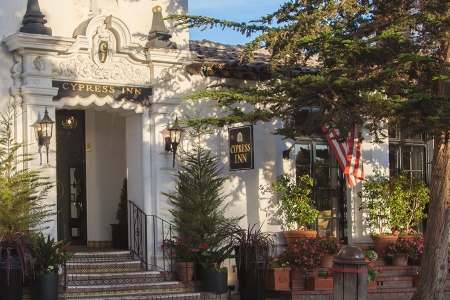 Nestled in the heart of Carmel-by-the-Sea, the iconic Cypress Inn has been a landmark boutique hotel of the Central Coast since 1929. Part of the elite collection of Carmel Boutique Inns, Cypress Inn offers a classic boutique luxury inn experience definitive...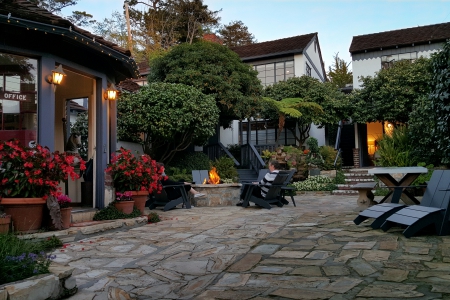 The Vagabond's House Boutique Inn and Spa Studio, an English Tudor Styled Inn, is nestled in the heart of the village of Carmel-By-The-Sea. This Carmel Bed and Breakfast has earned its place as the most delightful Boutique Inn on the Monterey Bay Peninsula.