Co-owners Doris Day & Dennis LeVett have created the perfect balance of refined elegance & relaxed atmosphere at this pet friendly paradise.
Nestled in the heart of Carmel-by-the-Sea, the iconic Cypress Inn has been a landmark boutique hotel of the Central Coast since 1929.
Part of the elite collection of Carmel Boutique Inns, Cypress Inn offers a classic boutique luxury inn experience definitive of Carmel-by-the-Sea, with gracious ambiance and decor, personalized service, unexpected amenities, dog-friendly extras, and fascinating history.
Co-owned with legendary Hollywood actress and animal rights enthusiast Doris Day, this Inn embodies classic hospitality and old-world luxury with 44 spacious, elegantly-renovated guestrooms, sunlit garden courtyard and intimate Terry's Lounge restaurant. Cypress Inn also raises the bar for canines as the original pet-friendly property in Carmel-by-the-Sea.
Amenities include: Air-conditioning, Breakfast included, Conference facilities, Exercise facilities, Fireplaces, Internet access, Pets welcome, Spa services, Wedding facilities, Whirlpool tubs
Get the best rates and room options by booking direct!
Contact Information
For reservations call 1-800-443-7443
Phone: 1-831-624-3871
info@cypress-inn.com
Innkeeper: Peter Radler
Are you a Unique Inns Rewards member?
Earn $20 every time you stay with Cypress Inn!
Learn More
Photo Gallery

Cypress Inn: Cypress Inn has been Carmel's most beloved boutique hotels since it opened in 1929. By combining Mediterranean grace and charm with warm hospitality and exemplary service, Cypress Inn has drawn everyone from kings, queens and Hollywood royalty to the everyday traveler, and especially all those who like to travel with their pets.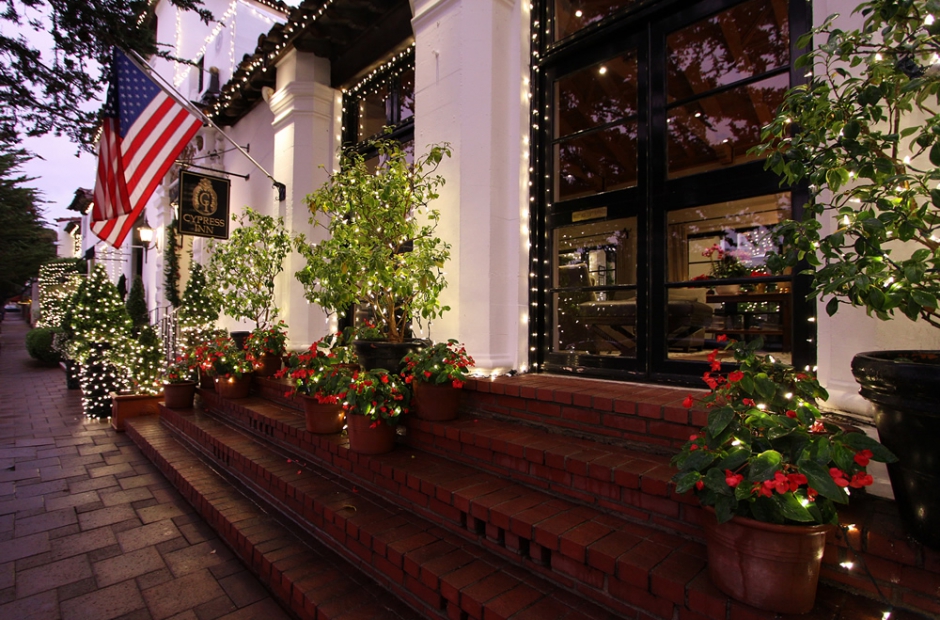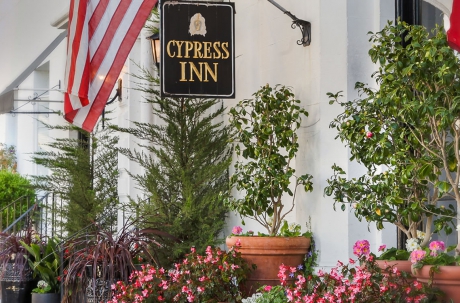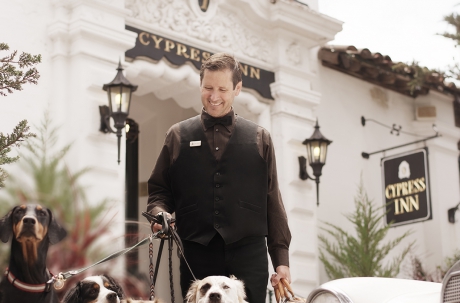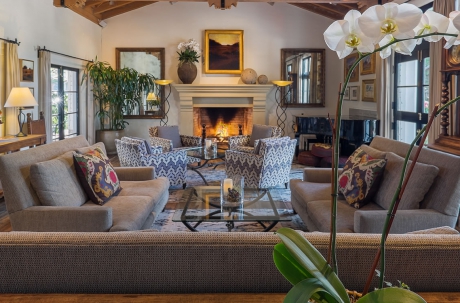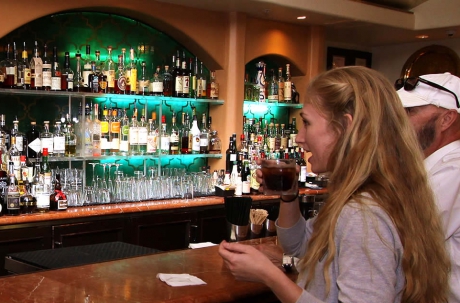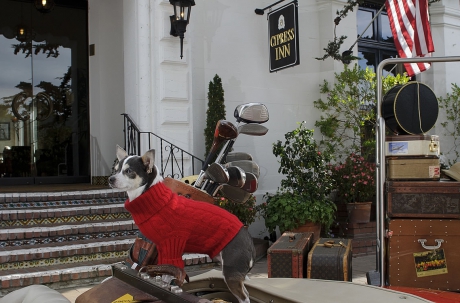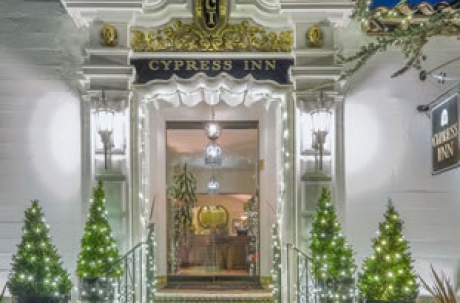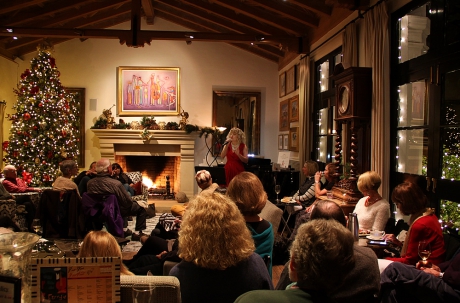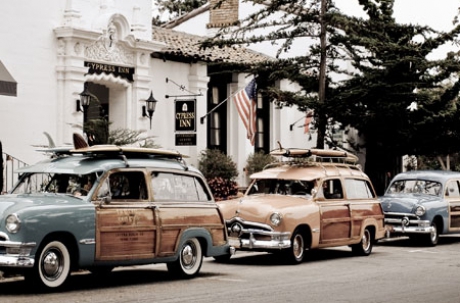 Accommodations: Mediterranean colors and textures enhance our warm and inviting guest rooms. Luxurious linens, plush robes and fresh flowers add elegance and comfort while you enjoy complimentary cream sherry, fresh fruit, nuts and filtered water. Some rooms offer fire places, jetted tubs and peeks of the ocean. All rates include a sumptuous daily breakfast at Terry's Lounge. All rooms are pet friendly, non-smoking and offer complimentary Wi-Fi and flat screen televisions.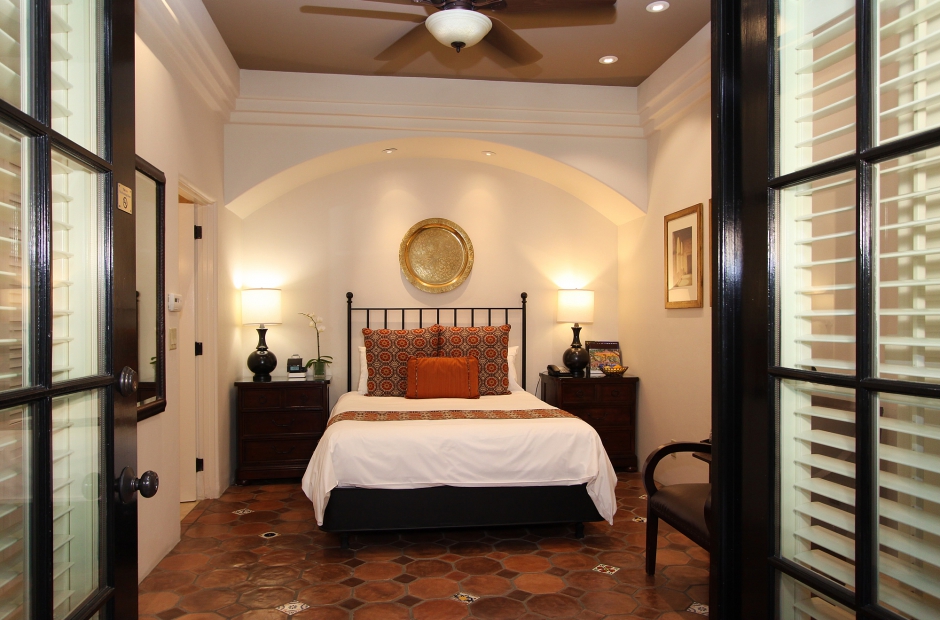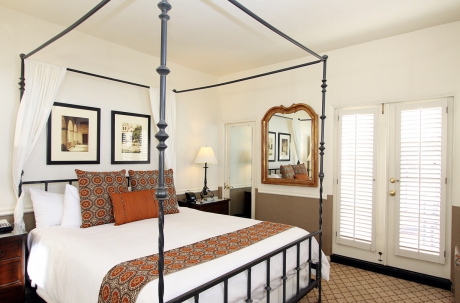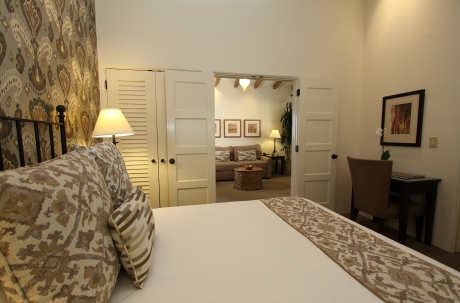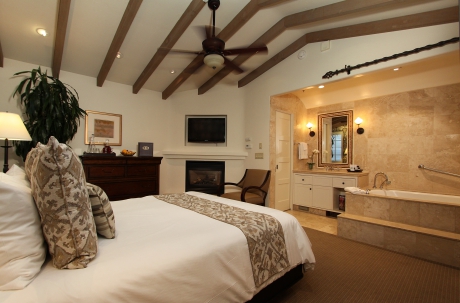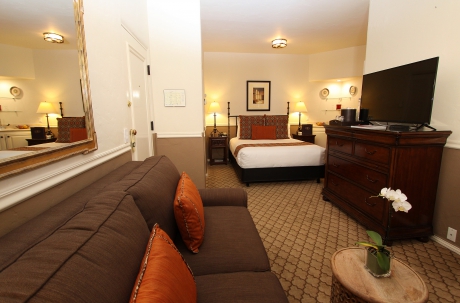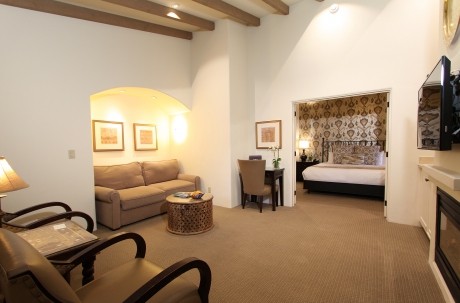 Dining: Terry's Lounge draws on the bounty of fresh local produce found in the Salinas Valley, with flavorful hints of Mediterranean and Moroccan cuisine. Terry's provides a perfect gathering place to enjoy small plates, family-style dishes, and classic cocktails paired with attentive service and an intimate ambiance. Terry's is the first restaurant in Carmel to join the Monterey Bay Aquarium's Seafood Watch program, which encourages sustainable fishing practices.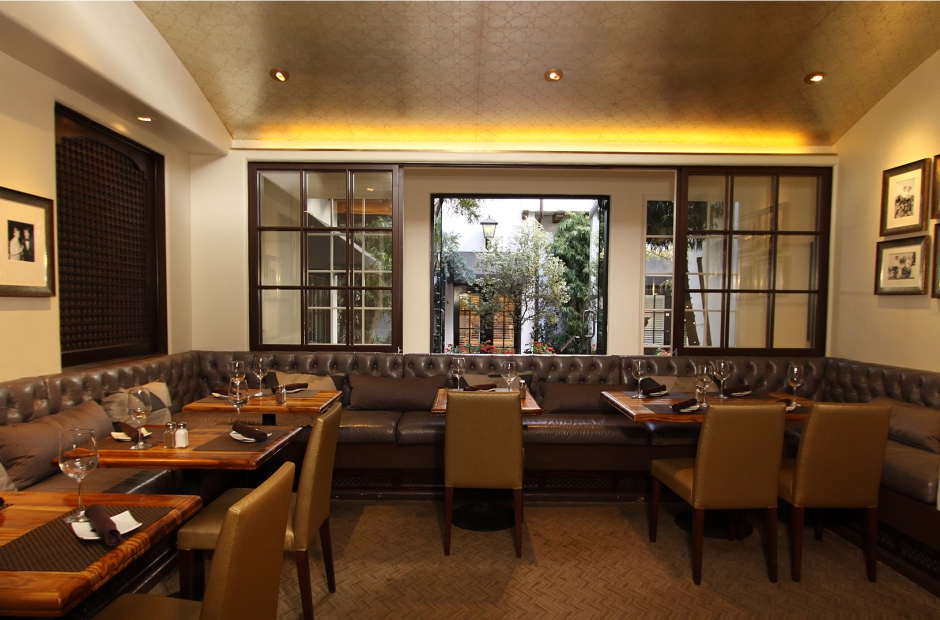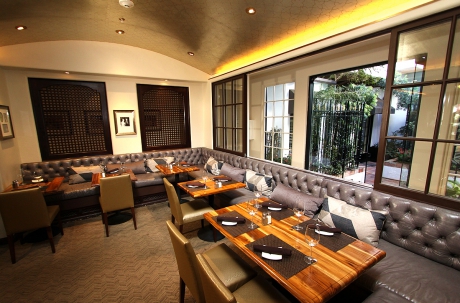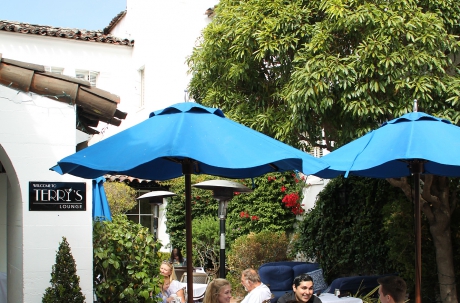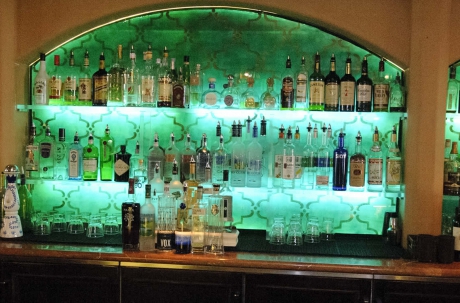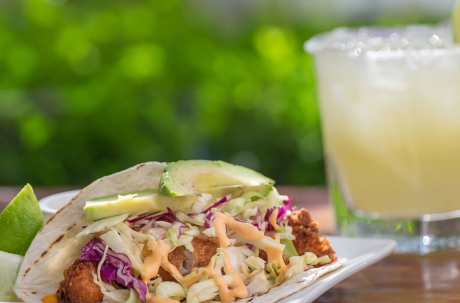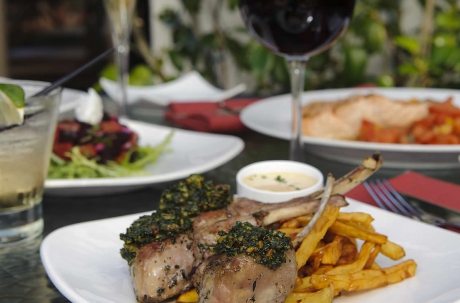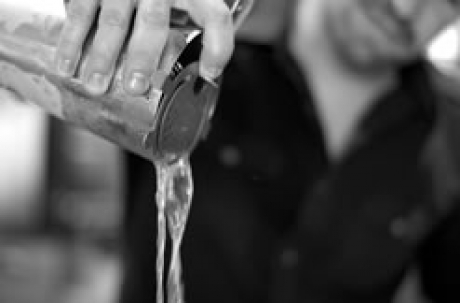 Spa: Schedule some stress relief during your stay. A unique and memorable Spa experience is available through our highly skilled practitioners who offer a variety of massage therapy techniques. Services can be provided in the comfort of your room or at a nearby location.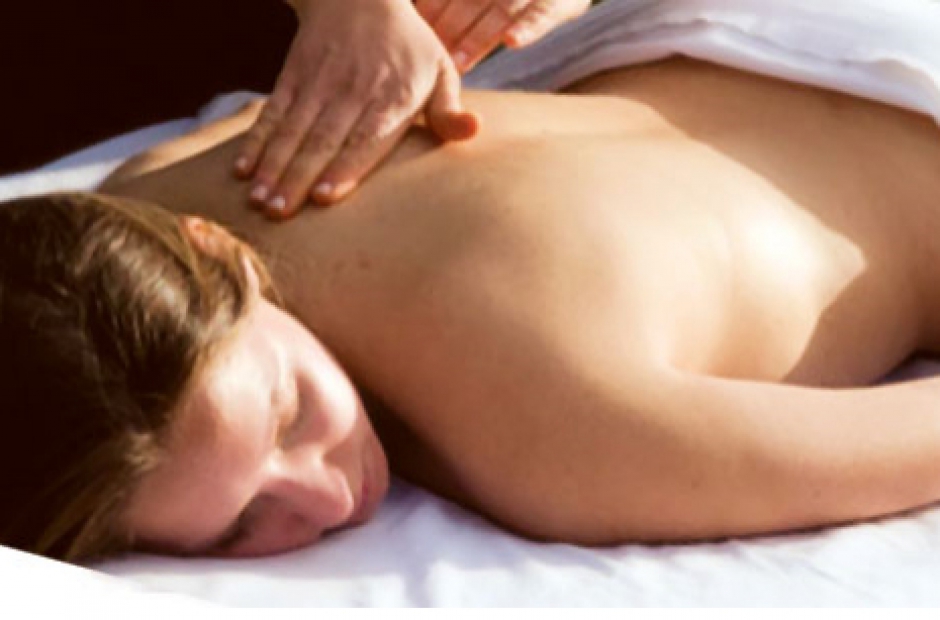 Activities: Carmel, the Big Sur Coastline and the Monterey Peninsula is a special destination known worldwide for its beautiful scenery, historic landmarks, one-of-a-kind restaurants, art galleries, and auspicious events. Make the Cypress Inn your special destination when you come to California's Central Coast so that you might enjoy a visit that is truly unforgettable. One of the best ways to see Carmel is on foot. You will discover over 60 hidden courtyards where many specialty shops and cafes are found. You will also find the special charms of Carmel-by-the-Sea as you discover secret pathways, award-winning gardens, and enchanting fairy tale cottages ... the homes, haunts, and history of famous artists, writers, and movie stars. Stroll along the white-sand beach. Or picnic on the bluff over looking Carmel Beach and the Pebble Beach golf courses.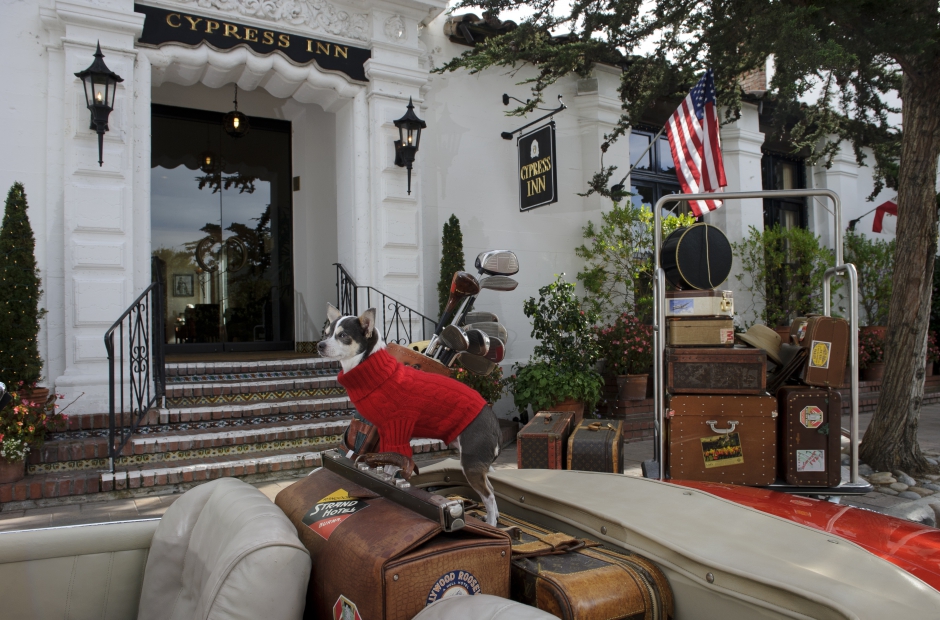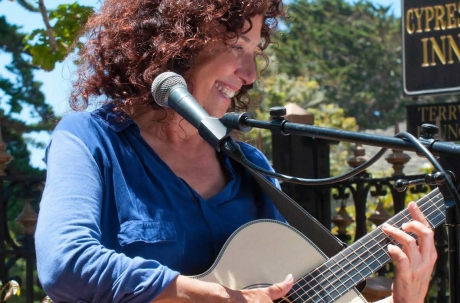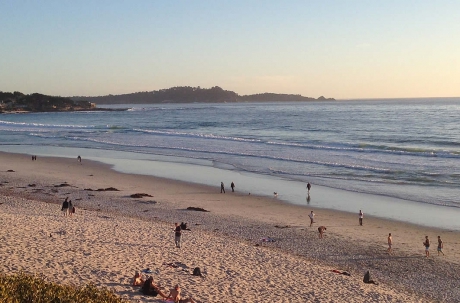 Specials & Packages
Attend An Artists' Retreat with Anna Rhodes April 28th – May 3rd 2024 that includes:Six Day Artists' CourseIndividual and class instruction,Artists' materialsSpacious studio, including easelsPortfolio of course informationFilms...