Remarkably similar to the DC landmark, the historic architecture is only the beginning when it comes to describing what this wonderful Inn has to offer.
Situated in Portland's North East Historic Irvington District, Portland's White House was built as a summer home in 1911 by Robert Lytle, a wealthy lumber baron. The house was billed as the most expensive home built in the district for the period. This Greek Revival Mansion boasts a lifestyle of past years with 14 massive columns, circular drive and fountain to greet you. Enjoy the advantages of the neighborhood to jog, walk, and shop tax free at fabulous boutiques and Lloyd Center. The Pearl District, NW 23rd Avenue Shops, The International Rose Test Gardens, Japanese gardens, Portland Art Museum, Classical Chinese Gardens, Pittock Mansion, Washington Park are only minutes away. Wine Country, Mt. St. Helens, Mt. Hood, the Oregon Coast, the Oregon Gardens and the Columbia Gorge are wonderful day trips.
Amenities include: Air-conditioning, Breakfast included, Business friendly, Children welcome, Conference facilities, Corporate rates, Fireplaces, Internet access, Wedding facilities, Whirlpool tubs
Get the best rates and room options by booking direct!
Contact Information
For reservations call 1-503-287-7131
Phone: 1-503-287-7131
web@portlandswhitehouse.com
Innkeeper: Paula Bloemendaal
Are you a Unique Inns Rewards member?
Earn $20 every time you stay with Portland's White House!
Learn More
Location & Directions
Just 20 blocks from the Rose Quarter off Broadway at NE 22nd Ave & Hancock.
Photo Gallery

Portland's White House: Sparkling European chandeliers, formal dining room, Grand Ballroom, grand staircase, leaded glass windows, gilt-gold ceilings, and trompe l'oeil are only the beginning: the White House features extensive collections of porcelains, 18th and 19th century oils, and a beautiful garden courtyard.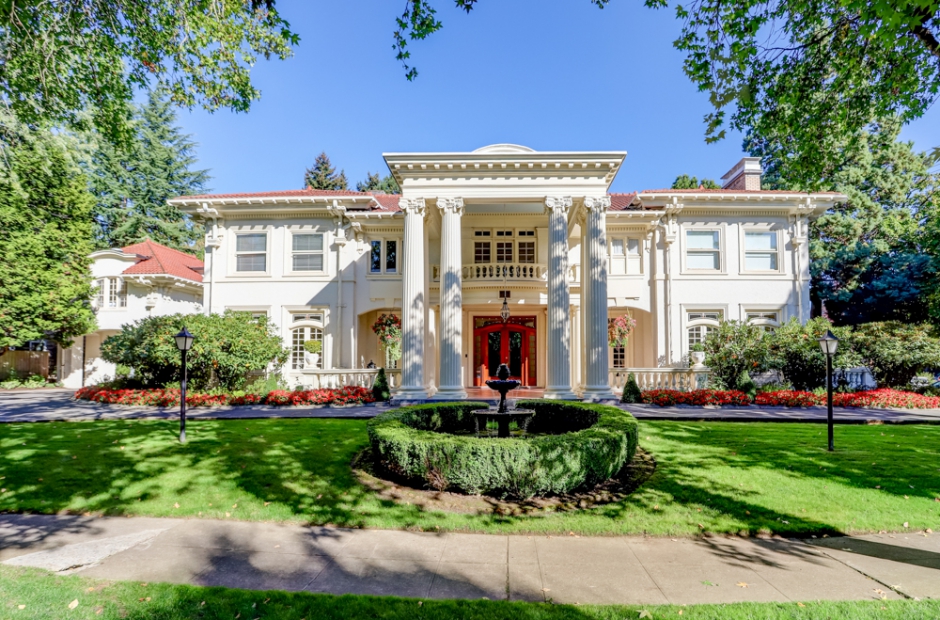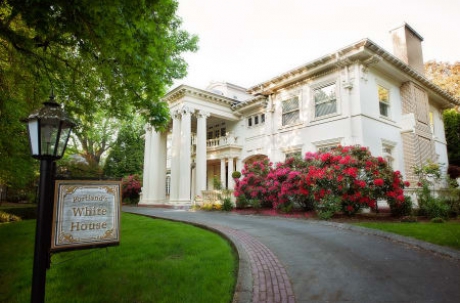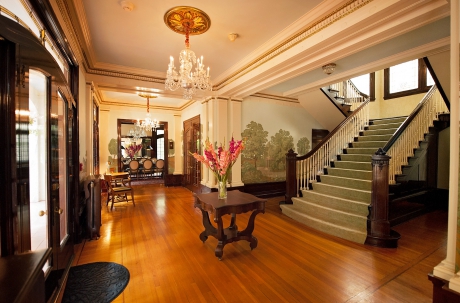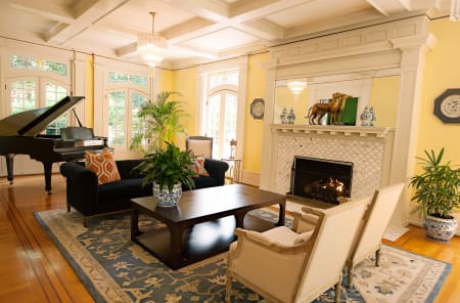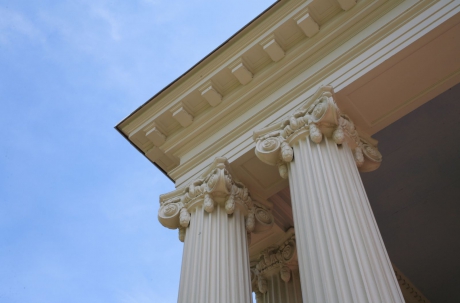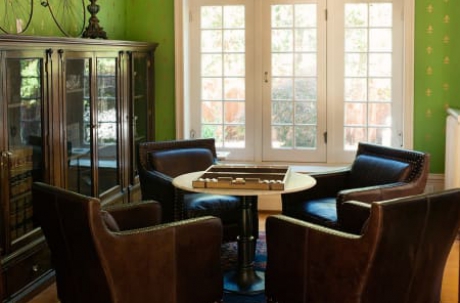 Accommodations: 8 Rooms, 2 with Spa-tubs. Phones, Smart TV with Netflix, Hulu etc , Wireless Internet, In-room Massage. Lovely Common areas inside & outside courtyards gardens. Banquet Facilities for Corporate Meetings, Weddings, Formal Dinner, Holiday Parties etc.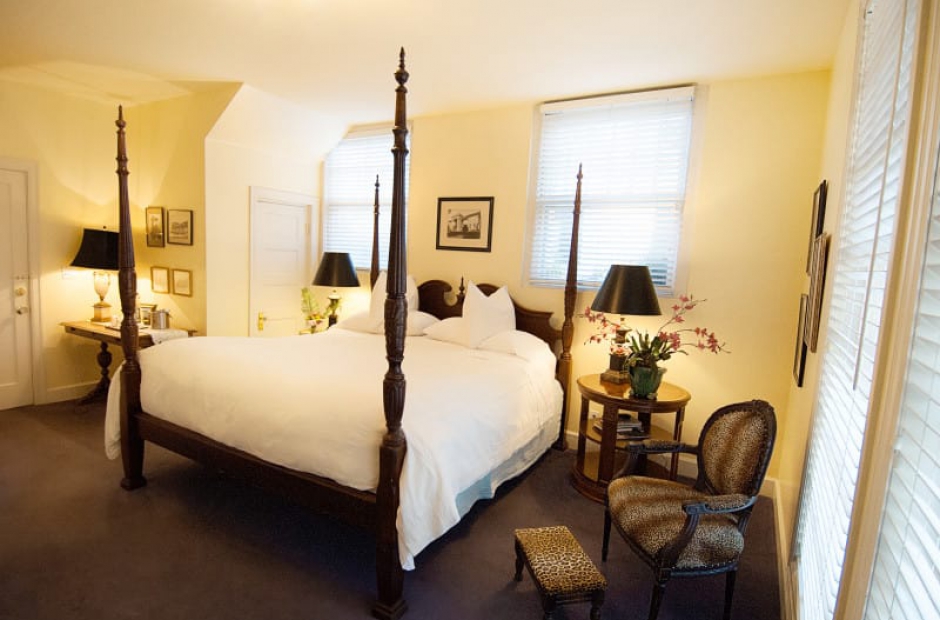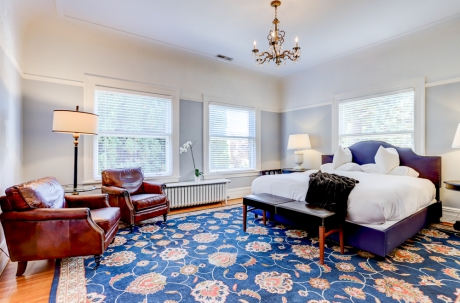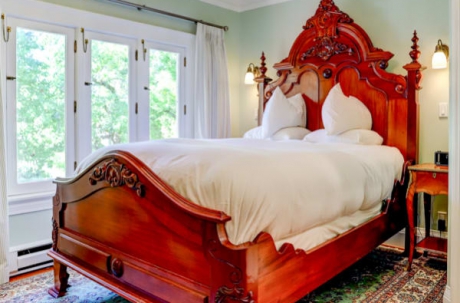 Dining: Gourmet breakfast included for our guests. Restaurant recommendations to local dining.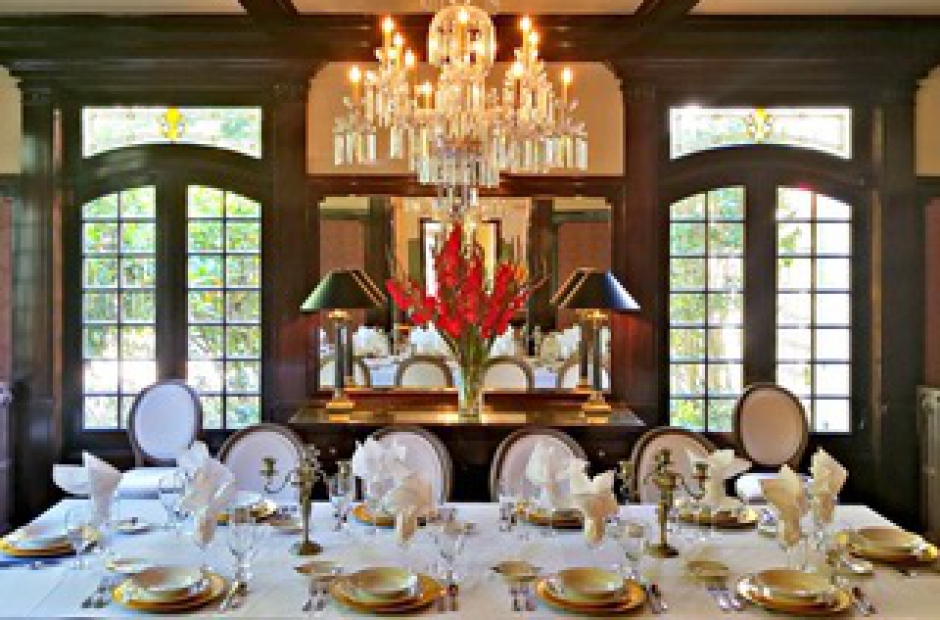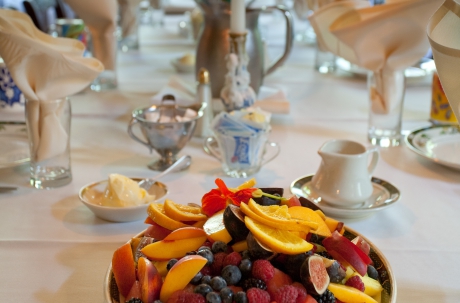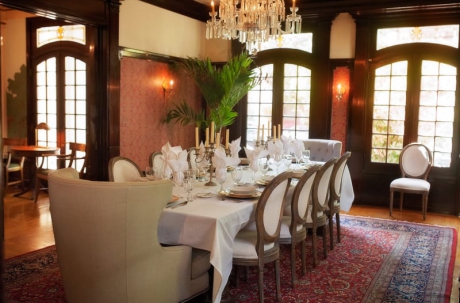 Weddings & Events: Portland's White House Inn is ranked as one of "Oregon's Best Venues" for special events. From the Historic Architecture to the amazing catering to your every need for your special event. Whatever the occasion is, Weddings, Rehearsal Dinner, Bridal Parties, Engagement Dinners we can make it happen. Ask us about our all inclusive small wedding/elopements packages for up to 25 people.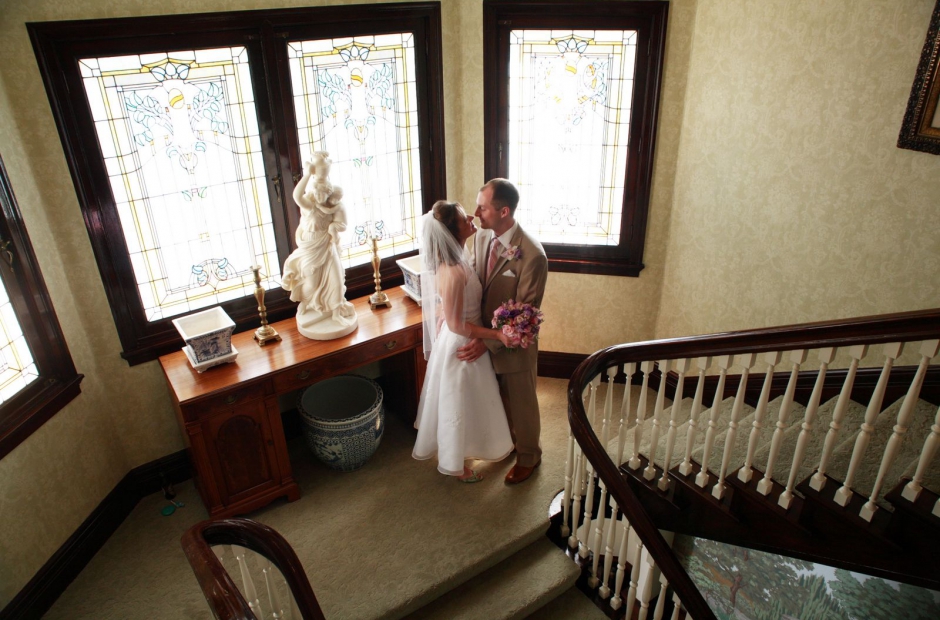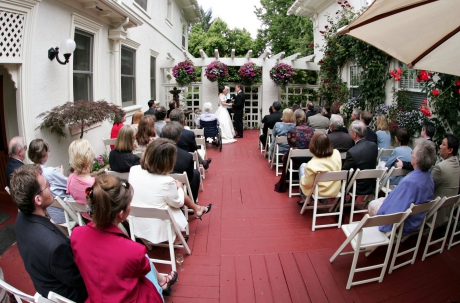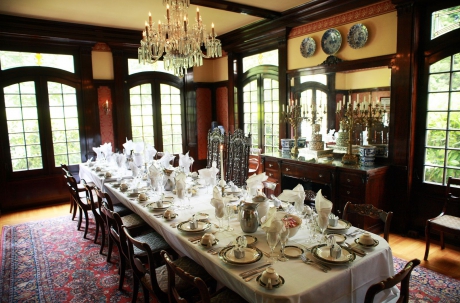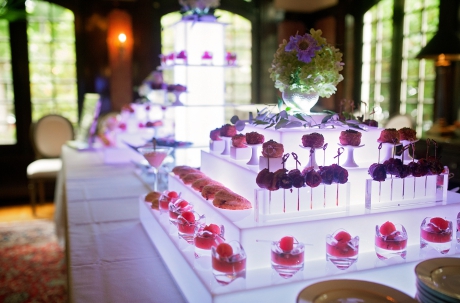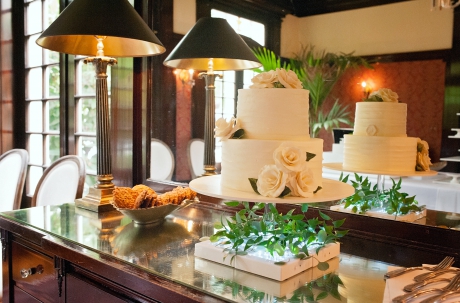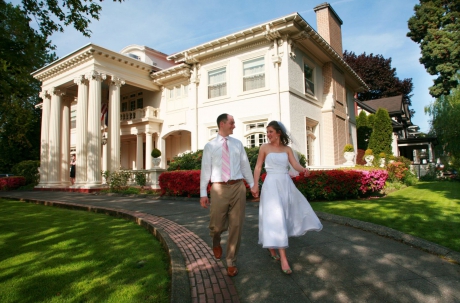 Specials & Packages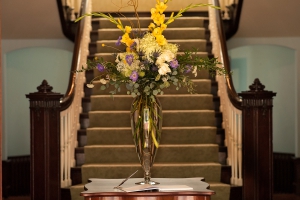 This all inclusive package is perfect for the couple who wants a stress-free intimate ceremony in a beautiful historic setting. The Venue Fee for a small wedding/elopement package starts at $1,750 for up to 10 people (including your officiant...