Ultimate Romantic Getaway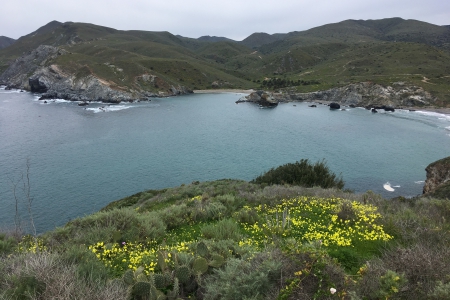 Whisk your special someone away to an exoctic island, complete with deserted beaches, wild bison and starlit nights on a rooftop deck with 360 degree views of the quaint seaside village of Avalon on Catalina Island, the French Riviera of Southern California. Let us design the perfect couple's getaway with optional experiences like a 60 minute couples massage, a private jeep tour to the backside of the island with a picnic basket filled with gourmet chacuterie, cured meats, cheese, fruit, crackers and more, paired with your choice of red, white or sparkling wine -- all set up on a wild bluff overlooking a spectacular, secluded cove. Or take a scuba diving lesson in a pristine dive park in the shadow of the historic and iconic Avalon Casino.
Base Package includes
2 Nights stay
Round-trip boat fare for 2
On-island taxi transfers
Continental Breakfast
Other mentioned experiences are a la carte additions to Base Package. Let us know if you have other special requests. Would you like to add flowers or travel by helicopter to and from the island instead of the boat? We may be able to accommodate those requests as well. Planning the perfect romantic getaway is simply a phone call away. Available midweek and weekends.

Prices vary and depend on the type of room, date, and days of the week. Rates start at $687 includes tax/per couple. This rate based upon a Garden view room, midweek, October, 25, 2021- March 16, 2021. Call us about rates for your specific room and dates, at 310-510-7070.
Call 1-310-510-7070 for more information.
Enjoy this special at: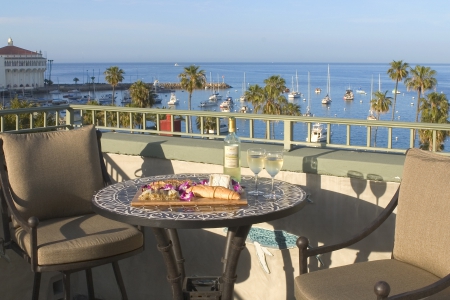 Avalon's premier boutique inn was constructed with meticulous detail and a distinctively Californian Craftsman style. Hand-crafted mahogany, etched slate, stained glass and hand-made tiles have been integrated into the classically designed building. Custom...