Pairing Dinners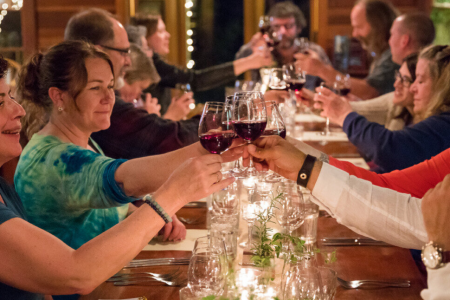 For more than 20 years the best chefs, winemakers, brewers, and distillers from around Oregon have joined forces at Steamboat Inn to create special nights of food, drink, and friendship. The intimate and magical surroundings of Steamboat Inn lead to amazing collaborations that diners would not be able to experience in a traditional restaurant or tasting room setting.
Pairing Dinners are scheduled for March 25th and April 15th with two more to be announced soon. Call 541-498-2230 to book your seats.
Call 1-541-498-2230 for more information.
Enjoy this special at:
An absolutely exquisite inn along the crystalline North Umpqua River in the Umpqua National Forest, the Steamboat Inn offers a wonderful variety of beautifully appointed streamside cabins, hideaway cottages, luxurious suites, and fully furnished homes.