Cream Cheese Frosting
From Excelsior Inn in Eugene, Oregon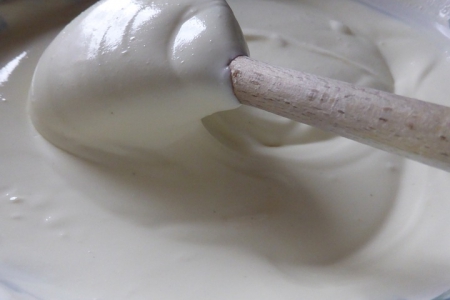 You will want to put this cream cheese frosting on everything, but it goes especially well with Excelsior Inn's chocolate cake recipe.
Ingredients
2 lbs. softened butter
6 pounds softened cream cheese
8 c. sifted powdered sugar
2 tbsp. vanilla
Directions
Beat butter until light. Add sugar. Beat in cream cheese in small pieces. Beat well to avoid lumps. While beating on low, add vanilla. Scrape with spatula to make sure all butter is beaten into frosting.