Grand Marnier French Toast
From Honor Mansion in Healdsburg, California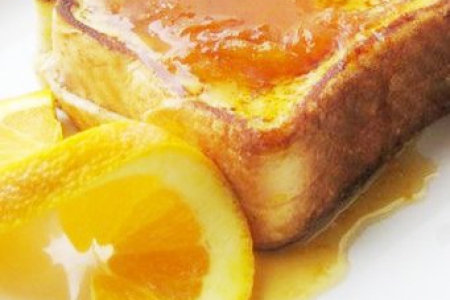 This signature recipe from the Honor Mansion is always a guest favorite.
Ingredients
16 slices Sour Dough French Bread
10 Eggs
2 cups Orange Juice
1 cup Grand Marnier
1 cup Milk
8 tbsp Sugar
1 tsp Vanilla
1 tsp Salt
Zest of 2 Oranges
Directions
Place bread in pans sprayed with Pam®. In a blender, mix all remaining ingredients. Pour over bread, cover and refrigerate overnight. In the morning, uncover, fry off and then bake at 350 F for 45 minutes. Cut on a diagonal and dust with powdered sugar. Serve garnished with orange zest and maple syrup on the side.
Filed in: Breads, Breakfasts