Orange Pancakes
From Inn at Occidental in Occidental, California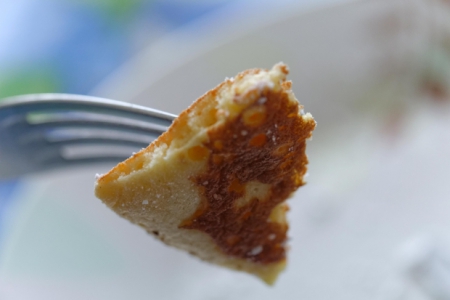 Not really a pancake lover? Prepare to be converted with this outrageously delicious orange pancakes recipe from the Inn at Occidental. Throw in a big handful of cranberries (fresh or defrosted) for a festive addition.
Pancake Ingredients
2 cups Flour
1 tsp Salt
2 tsps Baking Soda
1/4 cup Sugar
2 Eggs
1 3/4 cups Orange Juice
1/4 cup Butter, melted
Directions
Mix dry ingredients.Beat eggs, then add orange juice & butter. Mix well. Add to dry ingredients. Spoon onto hot greased griddle.When bubbles form on surface, flip.Cook until browned on both sides. Serve with Orange Syrup (recipe below).
Orange Syrup Ingredients
1/2 cup Butter, melted
3 tbsps Cornstarch
2/3 cup Sugar
1 oz Orange Zest
1 pt Orange Juice
Directions
Melt the butter with the cornstarch for 1 minute. Cool.Heat juice and add.Stir until thickened.Add sugar.Bring to boil.Simmer 5 min. Add maple syrup to taste.
Filed in: Breakfasts