Brownie Pie
From Turtleback Farm Inn in Orcas Island, Washington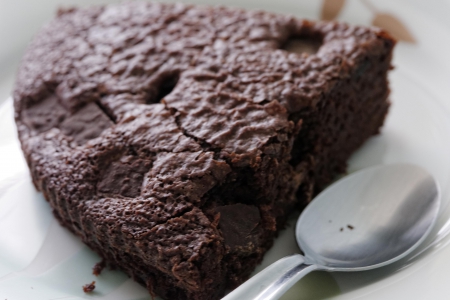 This decadent brownie pie recipe is every chocoholic's idea of heaven. Indulge yourself and make this sweet treat at home.
Ingredients
2 eggs
1 cup sugar
1/2 cup butter, softened
1/2 cup flour
Pinch salt
4 Tablespoons cocoa
1/2 teaspoon instant coffee granules
1 teaspoon vanilla
1/2 cup chopped walnuts
Directions
Preheat oven to 325 degrees. Grease and flour an 8-inch pie plate. Place all the ingredients except for the walnuts in the bowl of food processor. Blend 2 minutes, scraping bowl down a couple of times. Add nuts and pulse a couple of times to incorporate. Pour into pie plate and bake 30 minutes or until done. Like a meringue, pie will settle when cool. Cut into wedges and served with vanilla or coffee ice cream or whipped cream. If you have neither on hand, it's still delicious alone.